10 Brazilian Portuguese Podcasts to Listen to And Study Today (2024 Update)

If you've been looking for Brazilian Portuguese podcasts that are relevant and interesting, you're in the right place.
At the intermediate level in Portuguese, your main goal should be getting as much exposition to authentic material as possible, such as Brazilian podcasts, newspapers, TV shows, soap operas…
Anything and everything you can get your hands on.
(Don't do it blindly, though; add some tactics to your strategy to improve your Portuguese listening comprehension skills.)
But we know it: sometimes it's just impossible to find adapted reading material. Let alone material for listening.
That's why we have taken the liberty of listening to and selecting the best podcasts to help you improve your Brazilian Portuguese listening skills.
Criteria for Selecting Our Brazilian Podcasts
But it's not simply any podcast that can feature in our list.
They have to meet specific criteria that we are going to explain right now.
Language: they should use standard Portuguese with a minimum of slang and different accents.
Subjects: they should talk about as varied topics as possible. The subjects must sound familiar.
Podcast length: Brazilian podcasts tend to be lengthy. In our list, most podcasts will be 10 to 30 minutes in length, with some outliers among them.
After doing some math, we came up with the level of difficulty for each one. Level five is the hardest.
You will find a list of the podcasts below. (Click on their names to be taken to their pages!)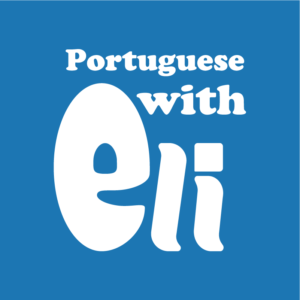 Description: Weekly episodes about a variety of subjects—all in understandable Portuguese by a native Portuguese speaker (that's me!).
Keywords: learn Portuguese – Brazilian culture – Brazilian history – Portuguese grammar
Difficulty Level: one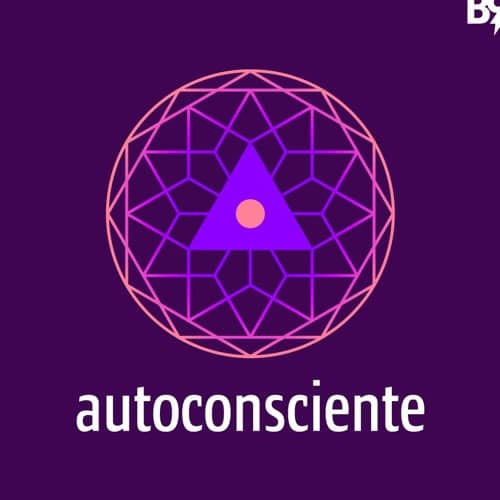 Description: The goal of this podcast is to share reflections and necessary actions to a life with more self-awareness. All discussions are based on the concept of mindfulness.
Keywords: Self-help – reflection – self-consciousness
Difficulty Level: one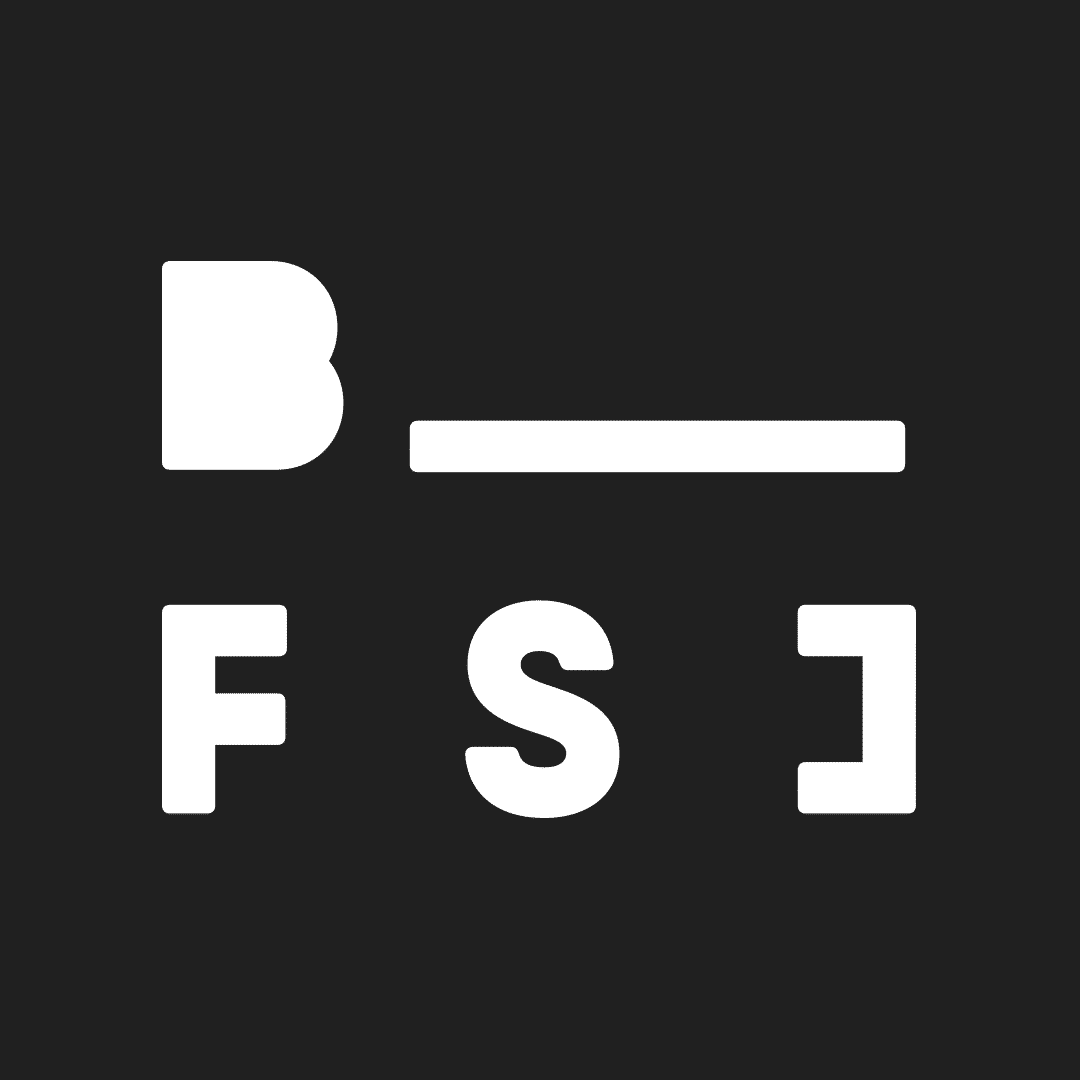 Description: a podcast with real stories and personal accounts of absurd stories that happen to women. Everything is described in the first-person voice.
Keywords: real-life – everyday life – society
Difficulty Level: two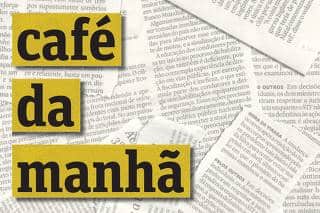 Description: journalists Rodrigo Vizeu and Magê Flores bring news and analyses of the hot topics in Brazil and the world.
Keywords: current events – politics – society
Difficulty Level: two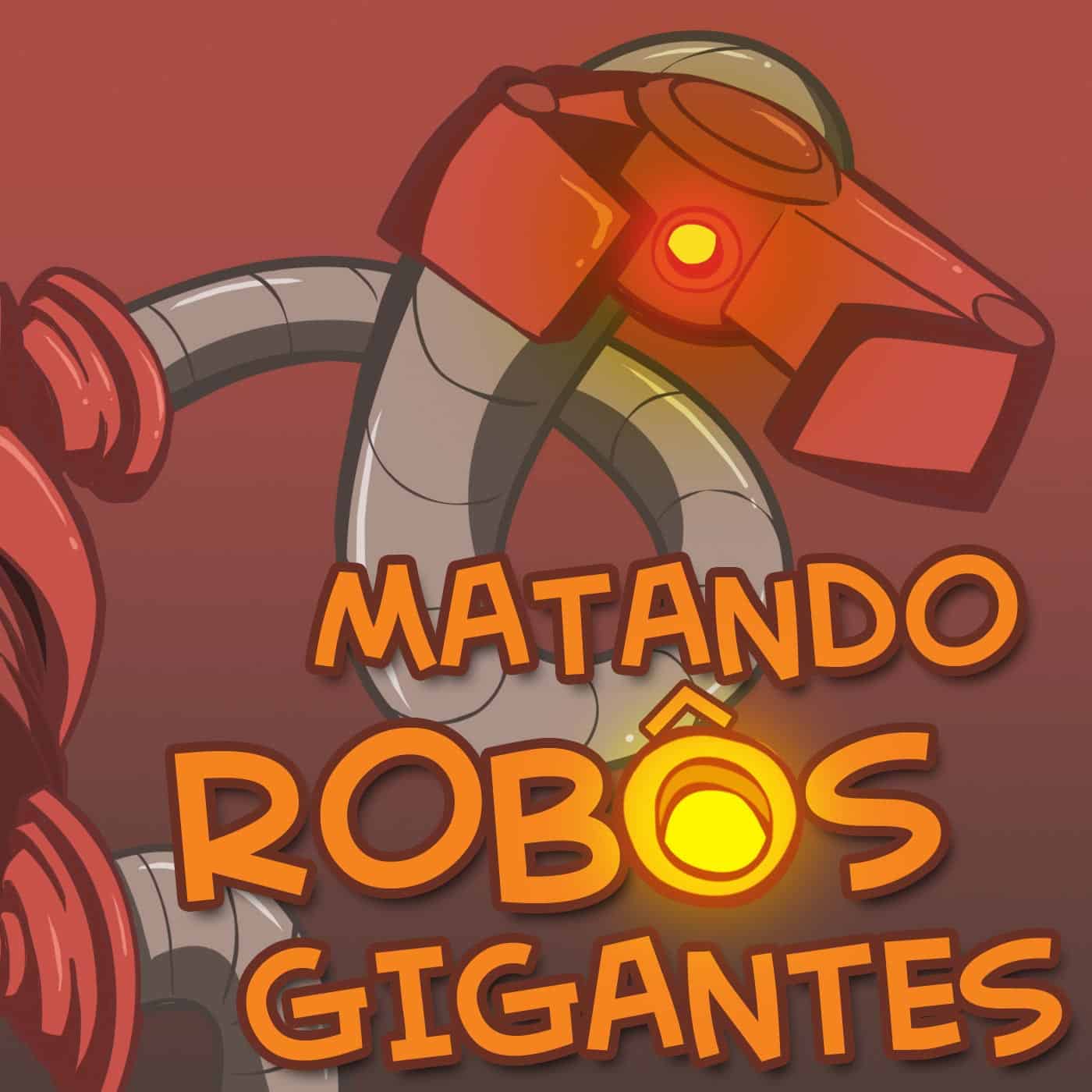 Description: in this podcast, the spotlight is on the nerd universe – movies, electronic games, comics, literature, and pop culture.
Keywords: pop culture – electronic games – literature
Difficulty Level: three

Description: in this podcast, Andriolli Costa talks about fantasy and fantastic stories of the Brazilian folklore. He draws lines between traditional practices and knowledge, ancient cultures, myths and legends, pop culture, literature, and modern movies.
Keywords: pop culture – Brazilian folklore – literature
Difficulty Level: three

Description: biologist and teacher Sarah Azoubel, together with journalist Bia Guimarães travel across Brazil carrying voice recorders to go after stories and to make science accessible by adopting a more sensible look at the dynamics of nature.
Keywords: science – biology – nature
Difficulty Level: three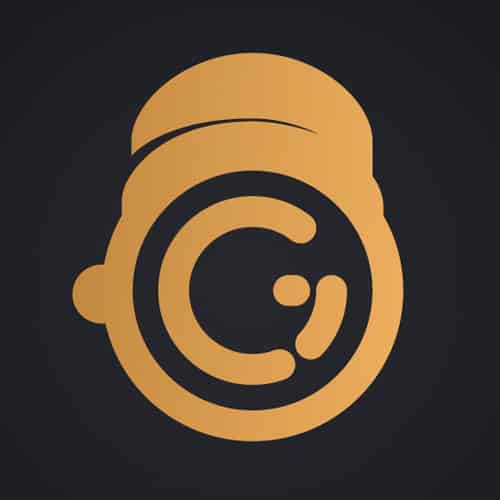 Description: This podcast focuses on topics that are related to movies. It brings information and discussions on themes related to the movie world and its philosophical propositions.
Keywords: movies – philosophy – culture
Difficulty Level: four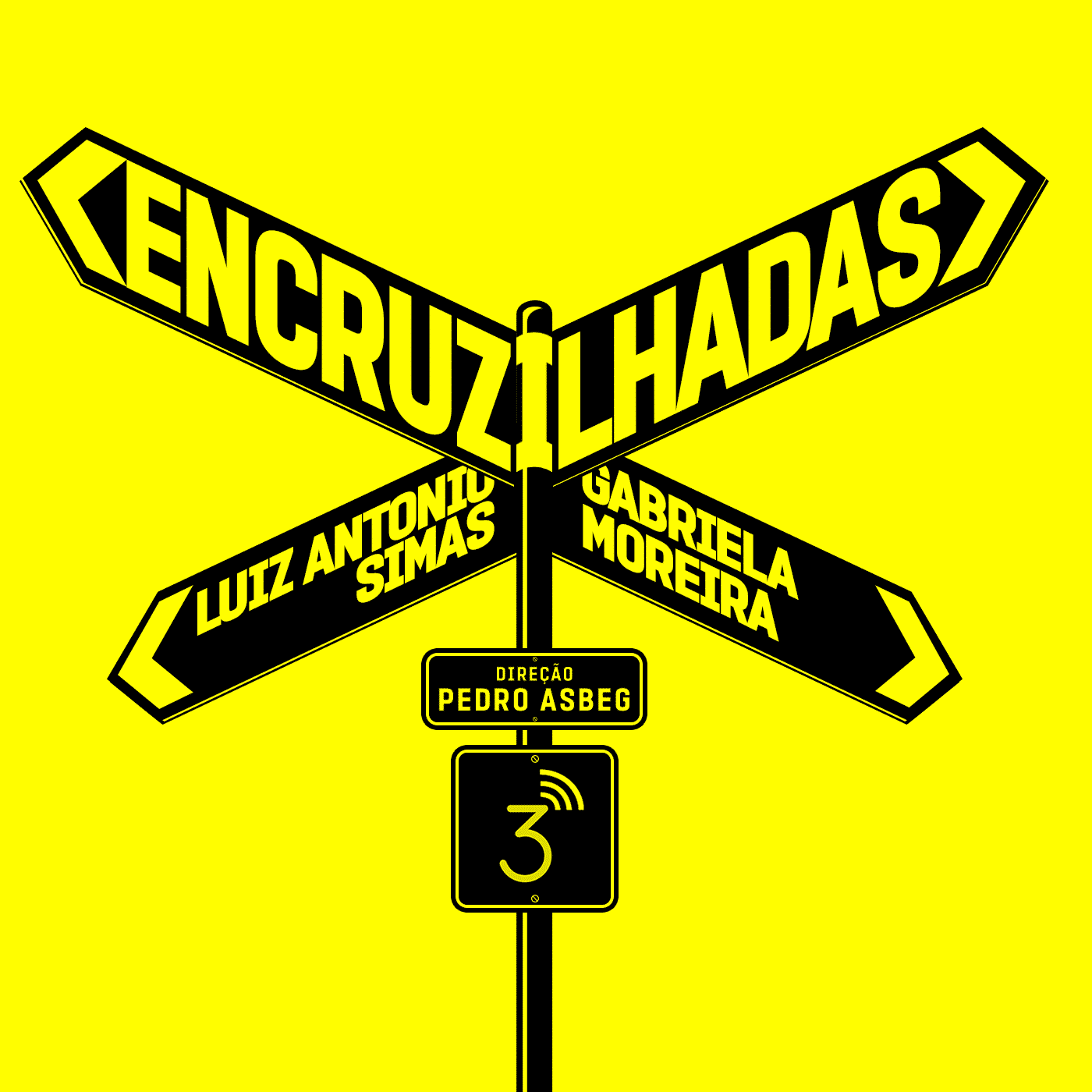 Description: Luiz Antonio Simas and Gabriela Moreira are the hosts of this podcast, "Crossroads." They talk about, sing, think about, and explore topics that are essential to the Brazilian society, revealing cultural aspects that are present in the musicality and the lifestyle of Rio de Janeiro.
Keywords: culture – music – society
Difficulty Level: four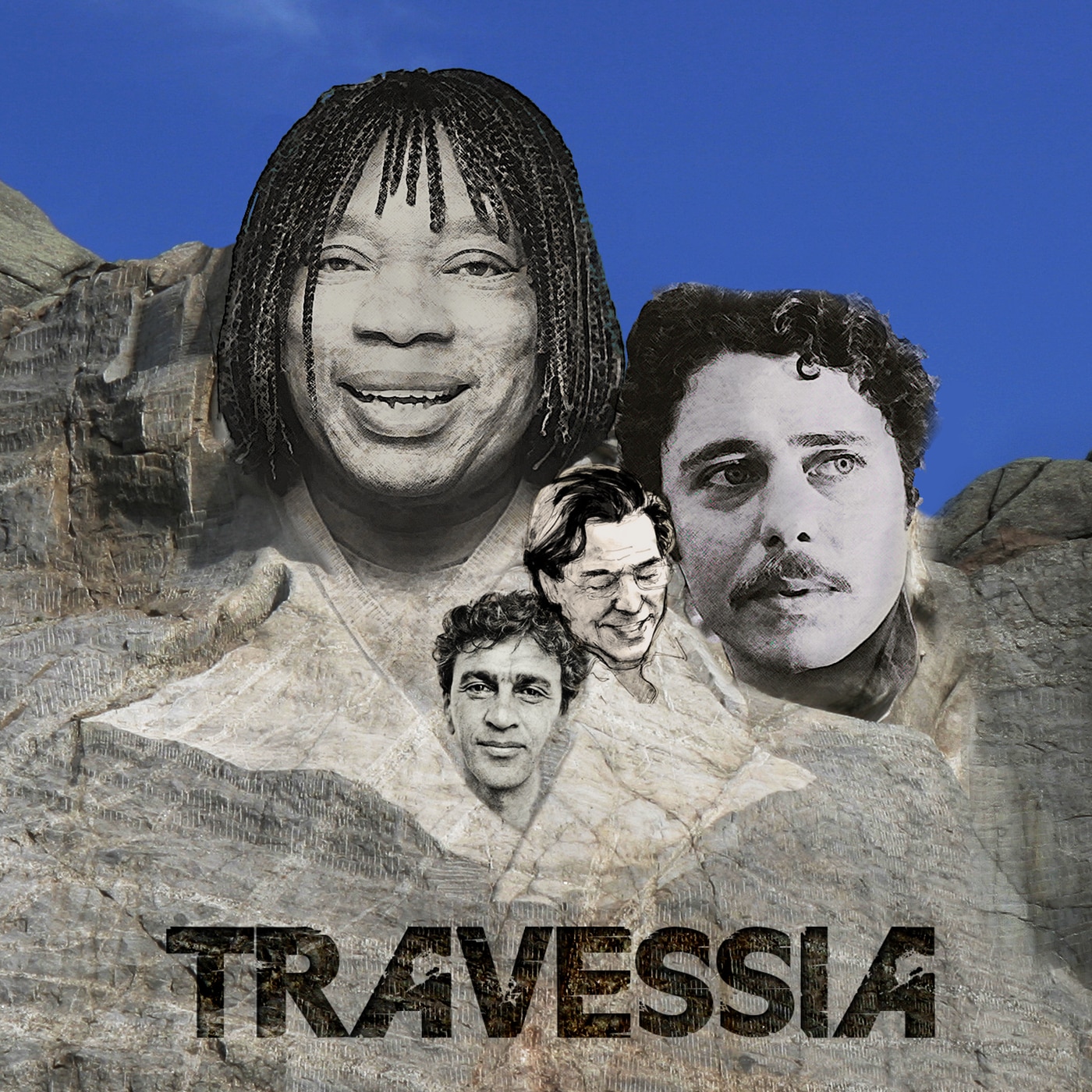 Description: Fernando Vives and Caio curate and organize in their podcast a musical selection covering specific themes of the MPB (Brazilian Popular Music). They bring more info about celebrities, curiosities, festivals, everything about the Brazilian artistic scene.
Keywords: culture – music – society
Difficulty Level: five
Bonus Section!
Every now and then, students ask me what's the best podcast for learning Brazilian Portuguese. Well, there isn't ONE podcast only — there are many best podcasts for learning Portuguese.
In keeping with the spirit of "more choice is better," we're adding new podcasts to the list (so, only ten podcasts is a misnomer… but that's not a problem).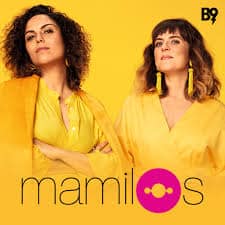 Description: Mamilos means "nipples" in Portuguese. This podcast's name comes from a meme where a boy says "vamos falar de um assunto polêmico: mamilos" ("let's talk about a controversial topic: nipples"). And controversial topics are present in the debates of this advanced Podcast.
Keywords: Brazilian cultural and societal issues – Modern issues – debates and discussions
Difficulty Level: five.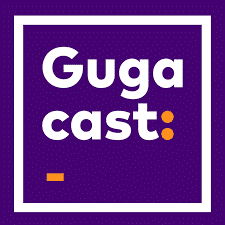 Description. if you like stories, then you'll love Gugacast. In an oversimplification, it's just the host reading or telling the stories of listeners. There are guests and guest hosts who add some variety to the speech. It's a pretty advanced podcast, but they speak clearly.
Keywords: listener stories – everyday stories – stories
Difficulty Level: five.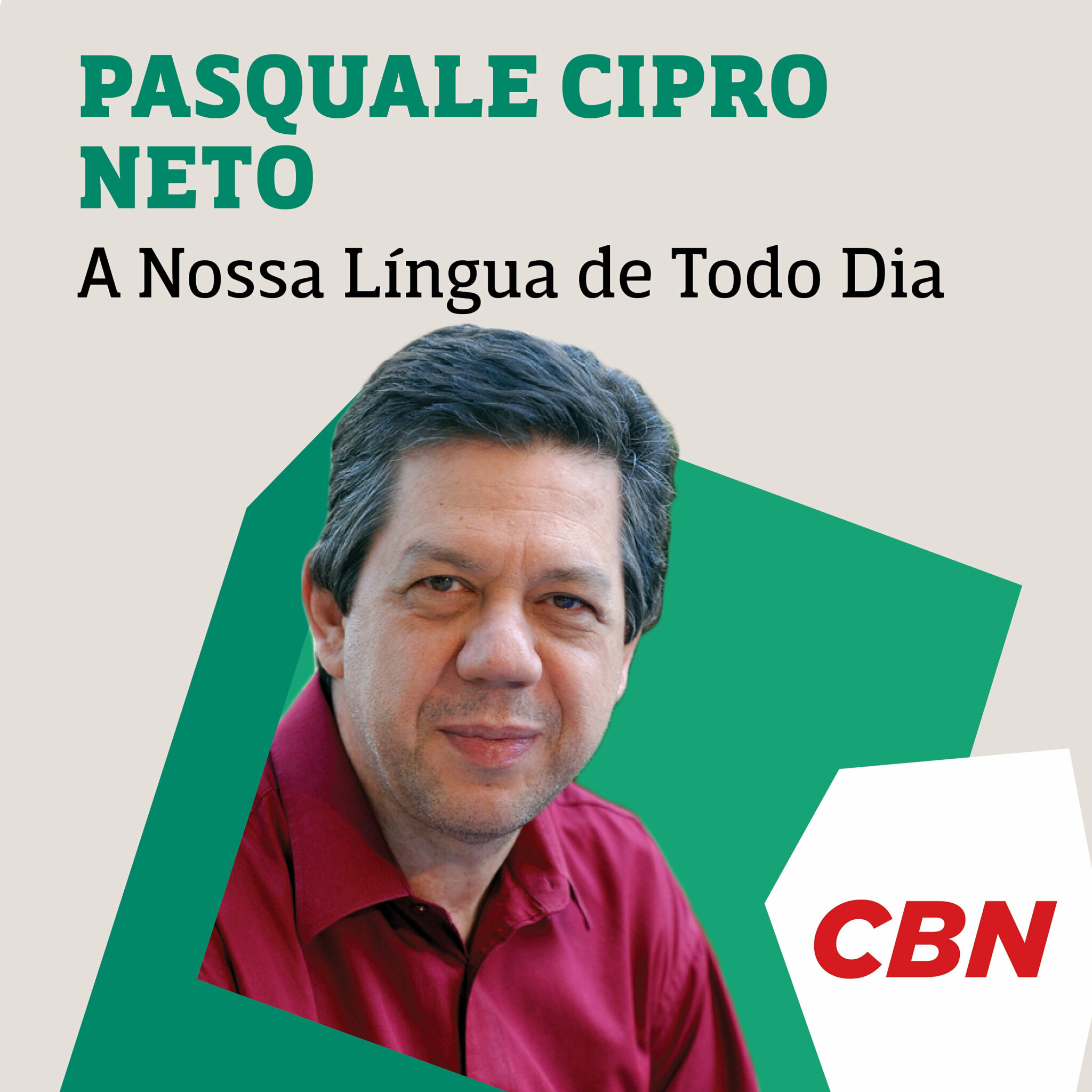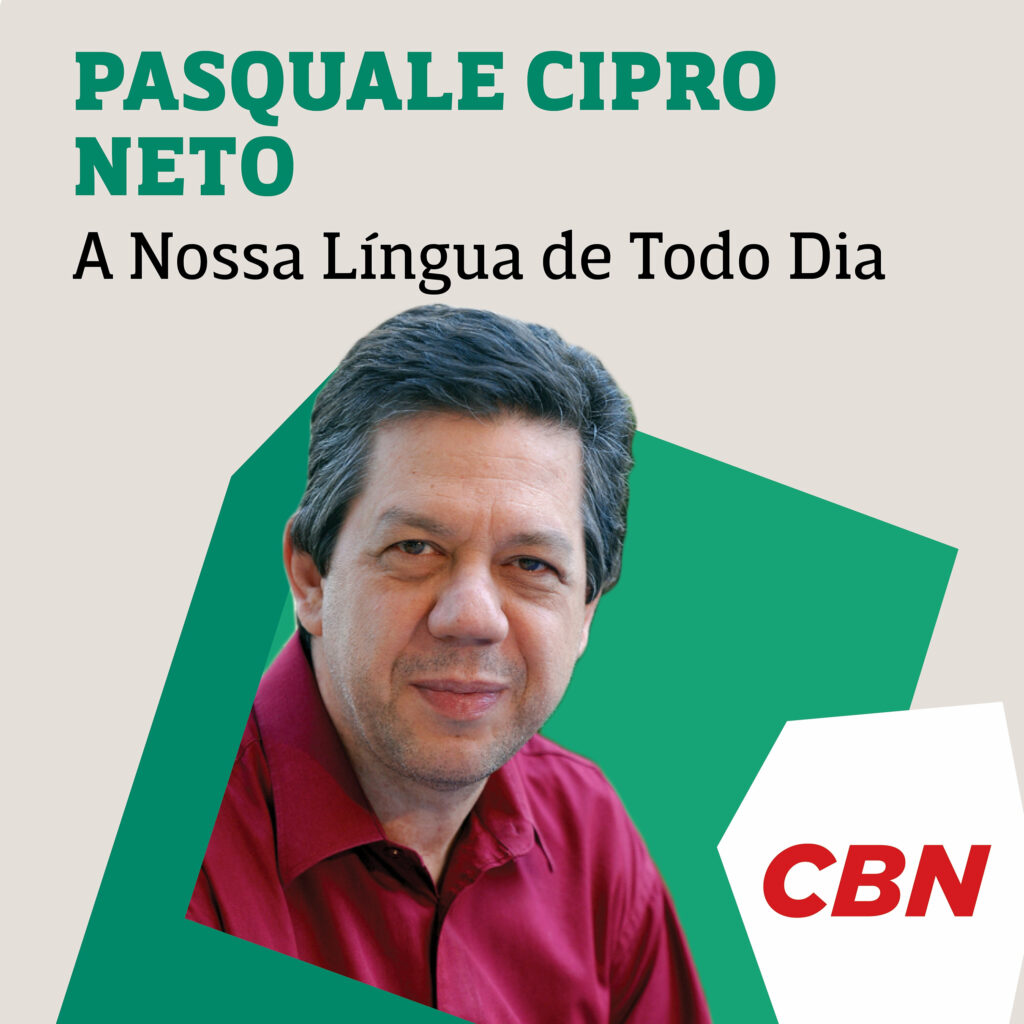 Description: A Nossa Língua de Todo Dia is a podcast that intermediate-level students may benefit from. In this podcast, Prof. Pasquale Cipro Neto answers questions his listeners send him. The good thing is that most of the questions sent by the listeners are questions learners of Portuguese is a foreign language also have. What's best, the episodes are very short.
Keywords: Language questions — grammar — popular Brazilian culture.
Difficulty Level: Four (based on the cultural knowledge you need to have in order to understand some of the questions)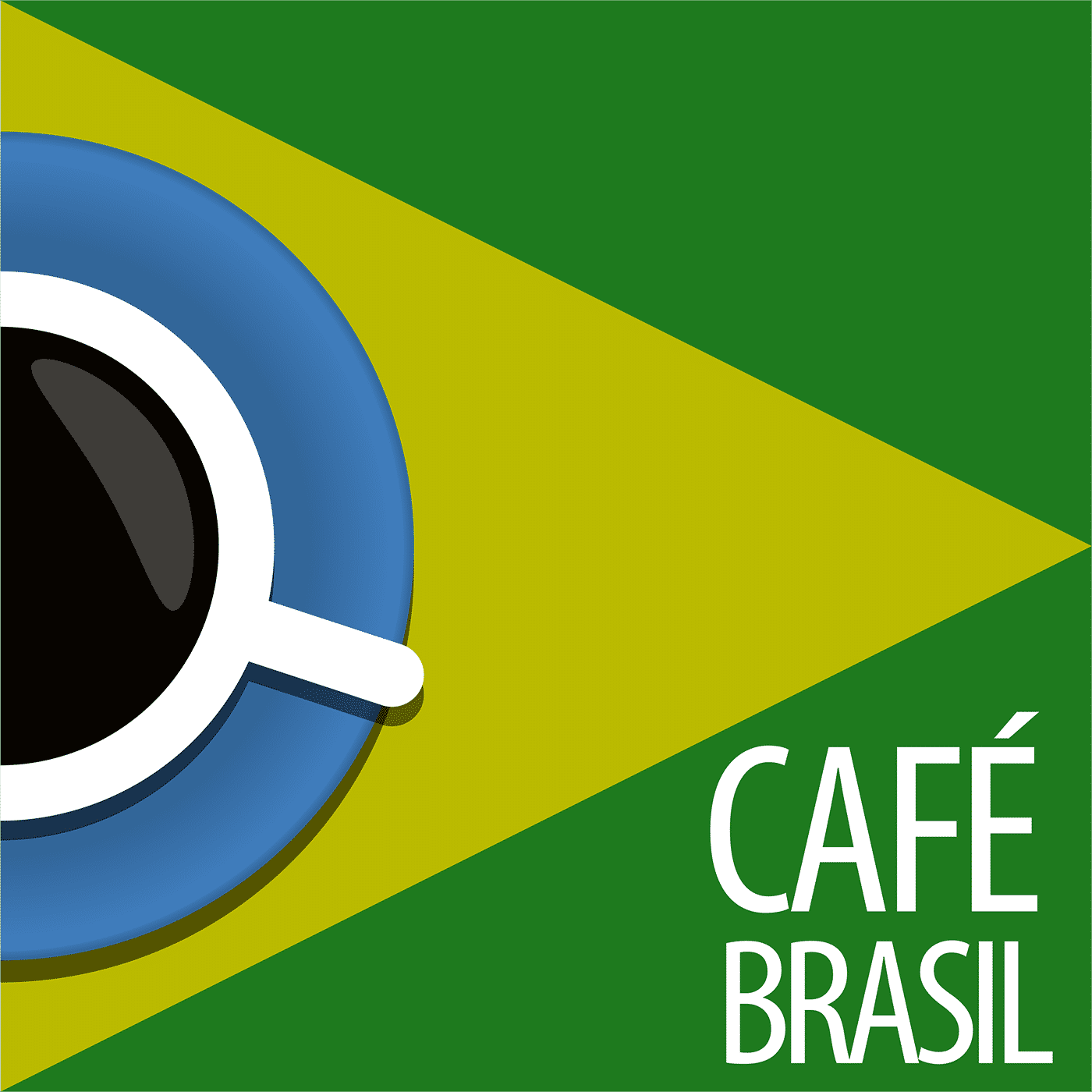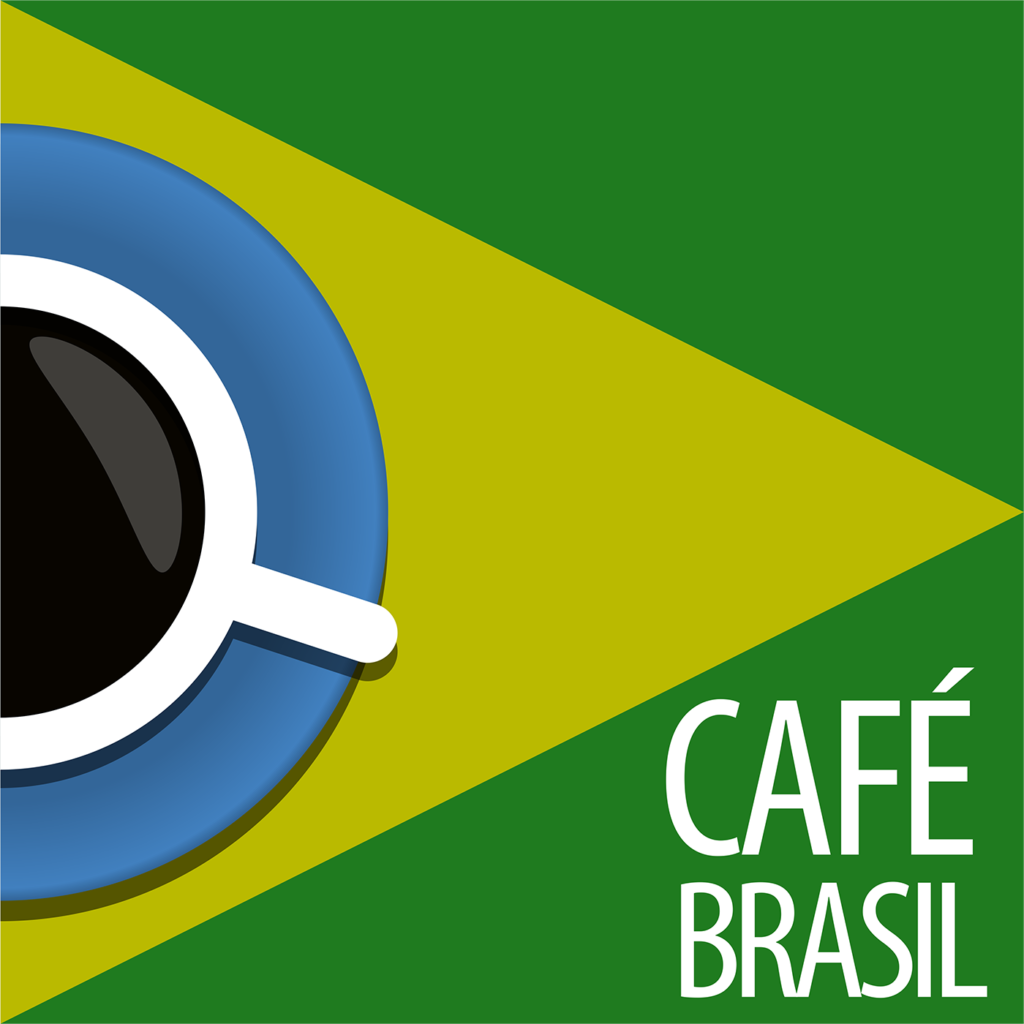 Description: Café Brasil is a podcast about timely and interesting topics. Each episode has full transcripts. If you're not quite comfortable with Portuguese yet — and by that, I mean, if you're not at the intermediate level — you might find this podcast extra hard. But because there are transcripts for every episode, it can get easier. What's more, the episodes are not that long. You won't feel tired.
Keywords: Timely topics — current events — Brazilian politics.
Difficulty Level: Five (even with transcripts understanding each word can be challenging. I suggest you listen to the episodes for the bigger picture)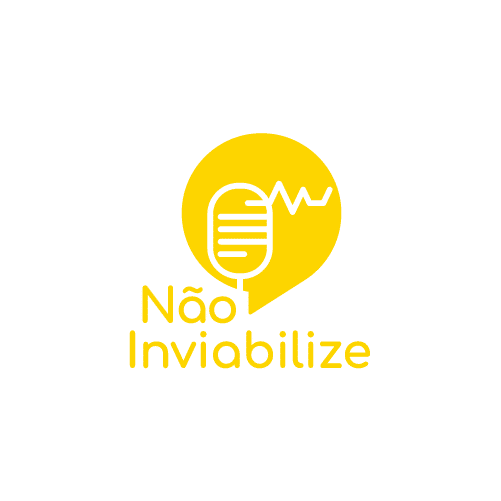 Description: Não Inviabilize is the kind of podcast you listen to if you like a good story mixed with gossip. In each episode, the host Déia Freitas tells the stories the listeners send her. But she makes it in an interesting way. In addition to that, her pronunciation is very clear and she has a São Paulo accent. But what I really like about it are the transcripts — if you don't have good eyesight like me, you'll like that she uses very big fonts on the website. In the transcripts are neatly organized under each episode. It really makes it easy to follow. Because it's very colloquial, you might find it a bit hard to understand some parts. But if you stick with it, you're going to like it a lot.
Keywords: Everyday life — funny stories — gossip
Difficulty Level: Three (even without the transcripts it would be easy to understand if you concentrate)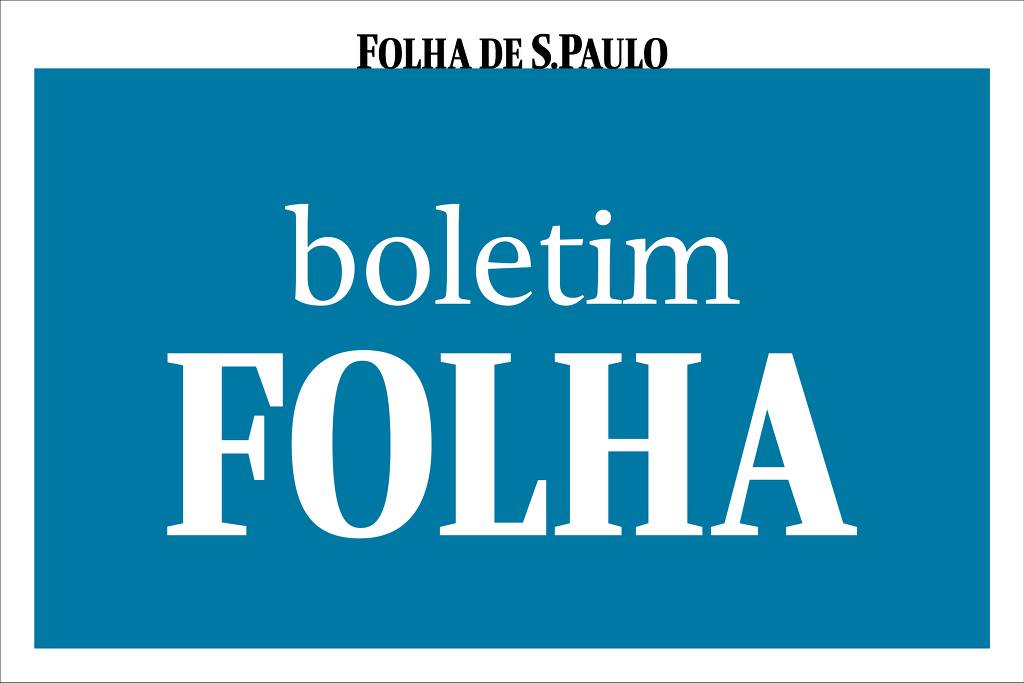 Description: If you'd like to get the scoop on what's happening in Brazil and love the news, then you'll enjoy listening to Boletim Folha. In under five minutes, the journalists give you everything that matters the most on that particular day. There are two daily editions, one in the morning and one in the afternoon. I'm linking to their Apple podcast page, but you can find them on Spotify as well.
Keywords: news in Brazilian Portuguese — politics — informational
Difficulty Level: Five — the hardest part of this podcast is that they use a lot of acronyms and abbreviations that are known to Brazilians (D.O.A., MEC, IRPF just to name a few) but with which foreigners are not familiar.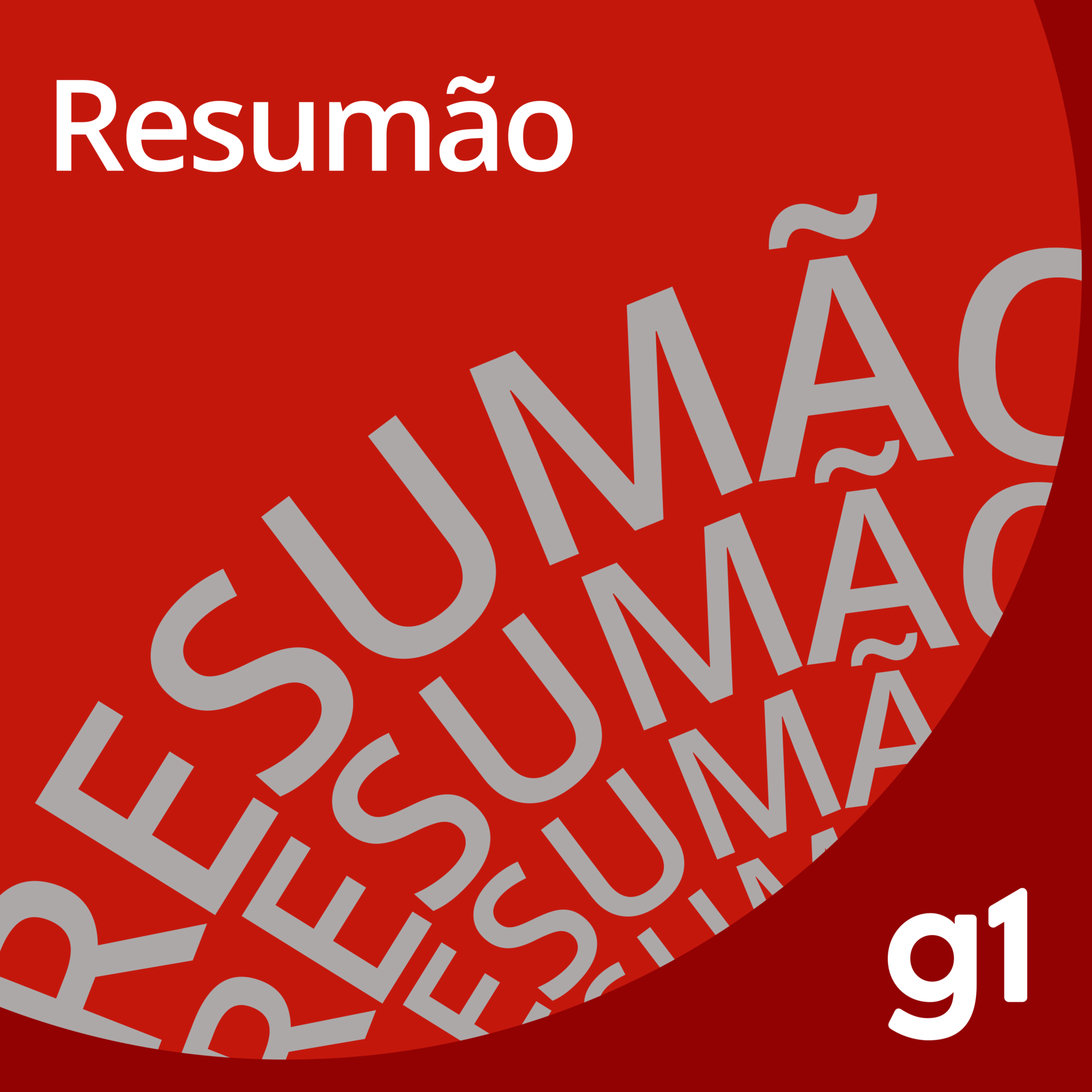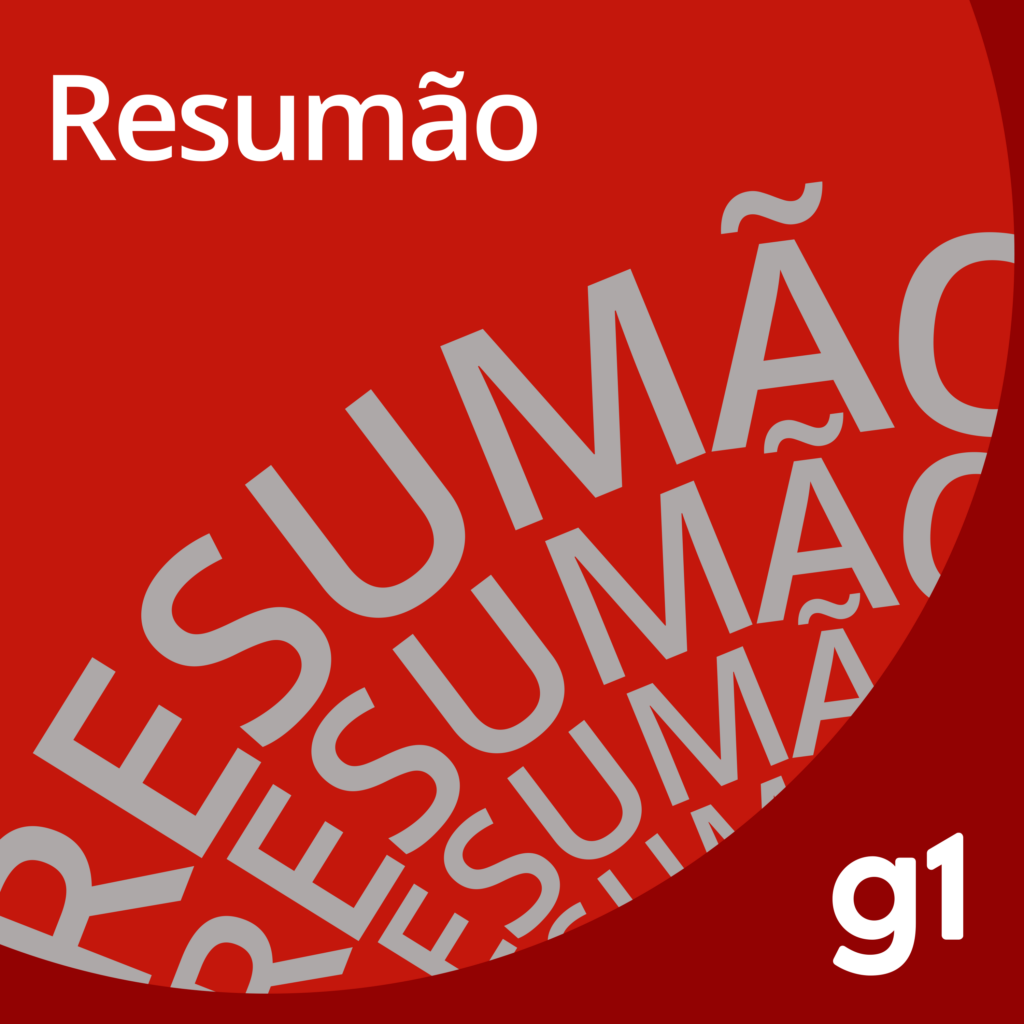 Description: This one is a recommendation from our reader Chris (valeu, Chris!). The thing I like about this podcast is that it feels a bit more personal than Boletim Folha. Both are good in their own way. There are no transcripts, but you can take a look at their resumão (big summary) on the episode page. So you'll be able to know what it talks about.
Keywords: news in Brazilian Portuguese — politics — informational
Difficulty Level: Five — same as with Boletim Folha. You'll need a lot of contextual knowledge to understand it fully. But once you understand it, you'll be able to talk about current events with anyone.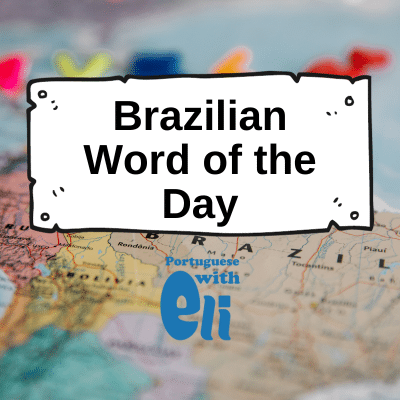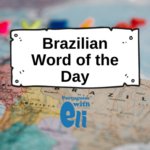 Description: With 4-minute long episodes, you'll learn one new common and highly frequent word every day. The whole episode is in easy Portuguese, and the examples make it easier to apply the vocabulary in your daily life. Just make sure to subscribe for updates and check each episode for notes!
Keywords: Brazilian Portuguese vocabulary — simple — useful vocabulary
Difficulty Level: Two — you'll need to be at least familiar with spoken Brazilian Portuguese to grasp it.
---
Is there any podcast you would add to this list? Please leave it in the comment section below, and we will update our post considering your suggestion.