The Best Courses and Programs to a New and Improved Portuguese
Whether you're looking to have one-on-one lessons or self-paced courses and programs to boost your confidence in speaking Portuguese, you can find it all here.
One-on-One Courses
---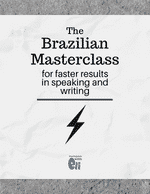 Speak Portuguese from the Very First Minute with the Brazilian Masterclass
If you want to stop just learning and start SPEAKING Brazilian Portuguese confidently, Eli and his colleagues will show you how.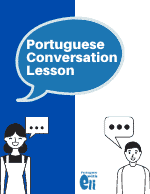 Hone your conversational skills with the speaking-only sessions in Portuguese
If you already feel confident in your Portuguese and want to focus on speaking about diverse topics, the conversation lessons are for you.
Group Lessons and Memberships
---
Speak and Read a lot with the Brazilian Book-of-the-Month Club
You'll not only read important classics and have occasional bonuses; discuss your way to fluency with our Intermediate level and above group.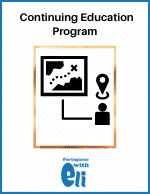 The Continuing Education Program will take you very far, very easily
If you want to have the important ability to actually understanding spoken Portuguese, the Continuing Education Program will help you.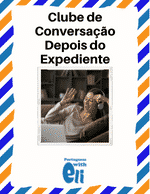 Enjoy a casual conversation whenever convenient with our Club
Talking regularly is the only way to master the colloquial language of Brazil. Get to know the Conversation Club After Hours today.
Self-Paced Courses
---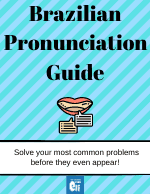 The Exclusive Point-by-Point, Cut-the-Clutter Portuguese Pronunciation Guide
Don't worry about learning interminable sound systems when you can focus on what brings results now.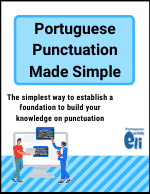 The Punctuation Primer You Need to Write Well in Portuguese
Speaking is important, but writing is essential if you want to reach higher levels. In this course, you'll develop the foundation of all knowledge you need.
Books by Portuguese with Eli
---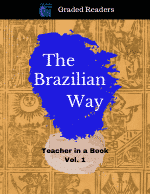 The Brazilian Way – The Teacher in a Book Series Vol. 1
Two classic short stories specially adapted for Intermediate-level Portuguese learners like you. Get to know the Brazilian literature all the while counting on a "teacher" always there with you.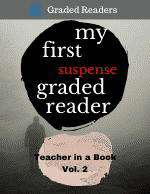 My First Suspense Graded Reader
If you like suspense, read an interesting graded reader — written entirely in Portuguese for learners at the intermediate level.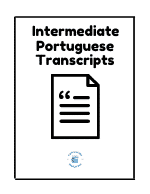 Podcast Transcripts – One Episode
If you've been following our Intermediate Portuguese podcast, you might need the transcript of specific podcast episodes. You can purchase them here.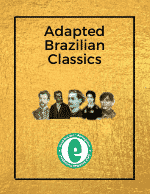 Adapted Brazilian Classics
A more sophisticated Portuguese comes from knowing the classics that helped shaped our society. Get to know the Classics collection today.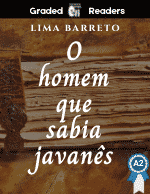 The Man Who Knew Javanese
Would you teach something you don't know if you were offered so much money you didn't need to worry about finances anymore?