Celpe-Bras 2020 — Are You Up for The Challenge?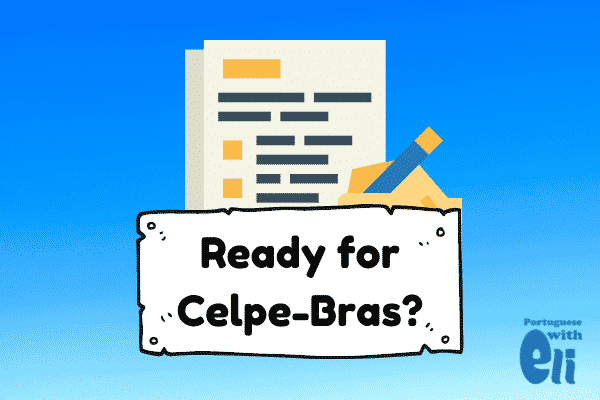 Not everybody needs this certification — but if you've been meaning to get a certification of Brazilian Portuguese as a foreign language, this is your turn.
What is the Celpe-Bras?
The Celpe-Bras (Certificado de Proficiência em Língua Portuguesa para Estrangeiros) is the certificate of proficiency that shows you can speak Brazilian Portuguese.
(It doesn't actually prove anything… but if you want to live here or find work here, this is a nice addition to your CV.)
Although it comprises six levels, only four entitle you to a certificate:
Intermediário (intermediate)
Intermediário Superior (upper-intermediate)
Avançado (advanced)
Avançado Superior (upper-advanced)
How does it Work?
As is the case with most proficiency tests, it has both a speaking and a written part.
The speaking part takes twenty minutes to complete, and the written part lasts three hours.
In the speaking part, you're going to talk about yourself first. And then, you'll discuss three "random" topics the examiner will choose.
You have about five minutes to say what you can say about them.
In the written part, you have three hours to write four texts.
One of them is based on a video. The second of them is based on an audio recording. And the remaining two compositions are based on texts.
The materials used in the examination are authentic. It means, they weren't produced especially for CELPE-Bras but rather taken from authentic samples in Brazil.
It means the recording is very fast, the videos aren't easy, and the texts aren't simplified.
If you haven't been studying Portuguese and want help, get in touch with me 🙂
But if you've been preparing for this, you might not need my help.
In that case, you can glimpse the previous exams here.
How do I Sign Up for Celpe-Bras 2020?
Registration goes from August 31 to September 11.
If you need special attention, you have the same deadline to ask for it.
You can pay the registration fee from August 31 to September 14.
The written examination takes place on December 8 — in the morning.
The spoken examination takes place on December 8 in the afternoon. But on December 9, tenth, and eleventh it takes place both in the morning and in the afternoon.
And How Much does Celpe-Bras Cost?
It depends on where you are.
If you are in Brazil and are going to sit the examination here, it costs R$230.
Abroad, it will set you back in $115 (an equivalent sum).
You can find further information on the official announcement. It's a PDF document. It's entirely in Portuguese.
And if you're ready to register, go here.