What are the Best Resources to Learn Brazilian Portuguese?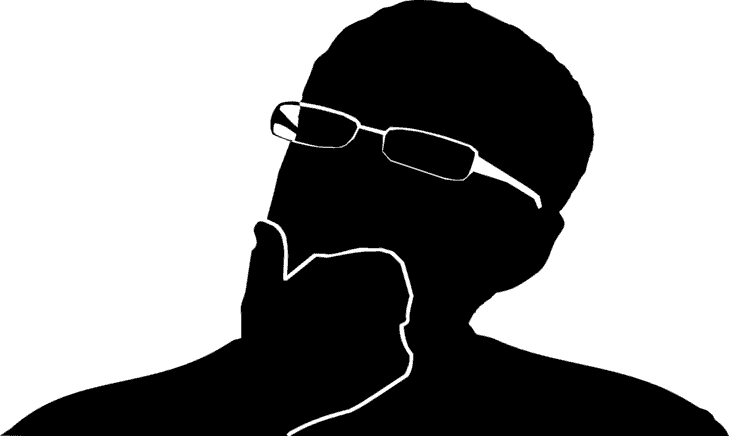 When starting out, it is not easy to find the best resources to learn Brazilian Portuguese.
For any language, you want to pick a textbook and use it to help you advance in your studies. Preferably, this textbook should be easy to find, accessible to buy, and interesting to read.
And in time: if you're looking for a complement to your studies, something that will give you a boost of confidence—and proficiency—check out my free verb tense report, "Why So Tense?".
Why is it hard to find good resources to learn Brazilian Portuguese?
Unfortunately, you are not likely to find that in Portuguese. At least, not for Brazilian Portuguese. 
Most textbooks produced in Brazil are outdated. One of the most recent textbooks was published in 2000 and since then it has been going through revisions that added to the content but did not change the structure. 
Textbooks produced abroad may be more reliable, but with that reliability comes also a very steep price tag.
Books produced by Routledge, for example, are very good. But a short story anthology in Portuguese (originally intended as a graded reader, but the texts have not been adapted, and the exercises are really not that good) that goes for $45 is not my definition of cheap.
But remember, I am Brazilian. I live in Brazil. 
Even though some of the options are not really perfect, you might make do with a very passable edition of some book.
And hopefully, you'll vary your studies by using videos and audios and all resources you might find. 
Here's the list of books I recommend (please check my disclaimer if you click the links—they're affiliate links, but this doesn't change an iota what I say about them): 
Assimil
– Brazilian Portuguese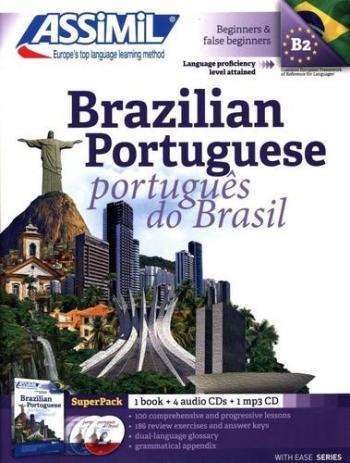 Why is this good?
If Portuguese is the first foreign language you are learning, you're likely to ignore what Assimil is.
Assimil is a language learning program originally launched in the 1920s.
The method is quite simple: a hundred or so dialogues accompanied by their translations and notes. There are recordings to each one of the dialogues. Every single line of the dialogues has been written as naturally as possible. 
If you check this program online, you'll see some people criticize it for not being completely faithful to the spoken language.
Ignore that.
This is one of the best language programs out there. It is a bit pricey, especially if you are learning a language on a budget.
But it is one of the most effective language learning methods in the market.
How should I use Assimil Brazilian Portuguese?
First, you should listen to the recording that corresponds to the dialogue of that day.
Listen to it as many times as you can, and if

possible

repeat it out loud.

When you feel comfortable with the sounds – even if you don't know what they mean –, you should move on to the written dialogues.
Listen to the dialogue again and read along the lines. Then, check the translation and read the dialogues on your own, without the recording.
At last listen to the dialogue again, repeating each one of the lines aloud.
Then go on to

the exercises for that day. When you're done, you're done, no need to continue studying on that day.

Repeat that for 100 or 150 days. I guarantee you will be able to speak something and understand quite a lot by then.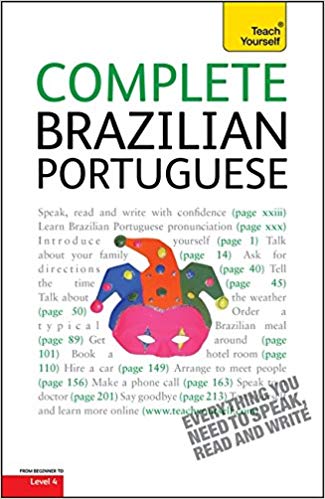 Why is this good?
Teach Yourself has built itself a very good reputation in the market. They wouldn't have achieved the level of success if their products were bad.
If you like a more traditional approach to language learning – with lots of exercises and clear grammatical explanations –, you will like Teach Yourself.
I have personally used the Teach Yourself Brazilian Portuguese textbook in some of my classes. I find it very effective. I can see the value a student who is picking up Portuguese on his or her own might get from it.
(And I used their book to learn basic modern Greek)
How should I use Teach Yourself Brazilian Portuguese?
Very simple. Open the book to page 1, read the instructions, and go.
You should follow the book in the logical order. There is no need to be hopping from chapter to chapter to look for interesting or relevant information. They will spoon-feed you the Portuguese language in the right way. 
Pimsleur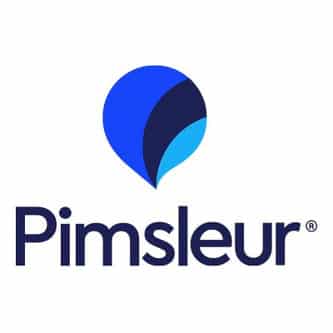 Why is this great?
If you're focused on learning how to speak Portuguese, you cannot fail with Pimsleur.
I know, I know – I sound like I'm selling it. But I'm not. Even though the links in this article are affiliate links, it's not the reason for my excitement about it.
I am all excited about Pimsleur because I've used it for other languages and have achieved great success with it.
It basically consists of 30-minute lessons using English for the prompts and your target language – in our case, Portuguese. You just have to follow the instructions, study it every day and you'll be good to go.
After finishing the ninety lessons of the three levels in Portuguese, you'll be able to keep a pretty decent conversation about general topics.
But I think the best benefit you have is that you'll be able to understand most of what you listen to.
Caveat
This is one of the best programs out there if you are focusing on learning how to speak.
But… it's also one of the priciest. And boring-est. (survive the thirty minutes, though, and you'll be happy!)
I'm told that in the United States some libraries keep copies of this program. I don't know about that. If this is true, go for it. Or try to buy it secondhand.
And if you can afford it, this is a great investment.
Duolingo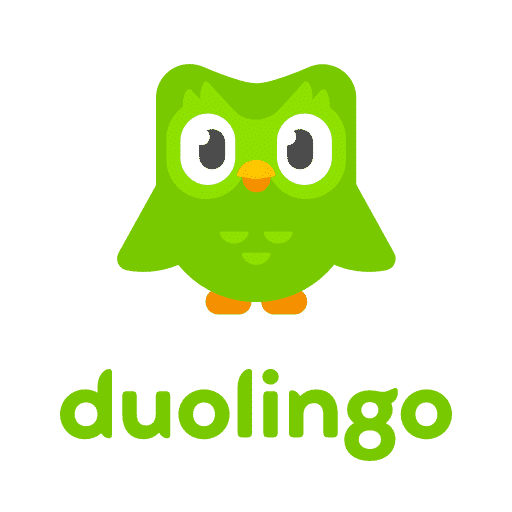 Why is this good?
It is free. It's not perfect, but even though it is free may help you understand some basic grammar and acquire some important vocabulary.
Besides, since it's an app, it is quite convenient to use.
Caveat
Don't trust Duolingo completely for your language learning needs.
I know it is quite good, but it is not a true textbook or language learning program.
I've met some students who said they had been learning Portuguese for six or seven months from Duolingo.
They learned, but Duolingo made them believe they were far more proficient than they actually were.
So, if you want to hire a tutor (like me!) and you've been learning solely from Duolingo, say so and be realistic.
---
What other resources to learn Brazilian Portuguese have you been studying from? Do you have any experience with Rosetta Stone or other language learning programs/apps? Tell us in the comments 😊