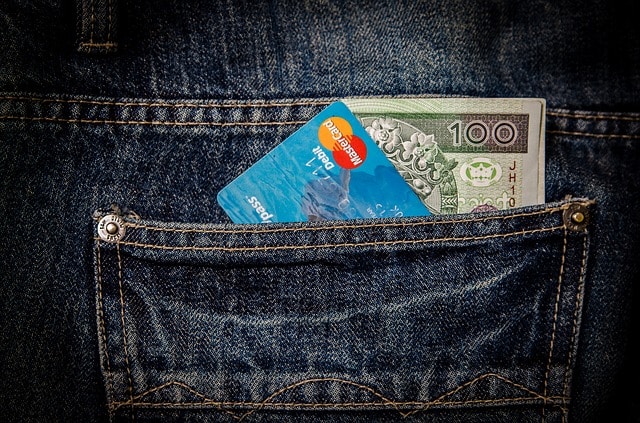 If you have ever been to Brazil, then you must probably know that Brazilians hardly ever buy things in cash. You'll find out more about the habit of comprar parcelado (buy in stallment-credit) that Brazilians have, and some expressions that go with it.
Brasileiros simplesmente adoram usar o cartão de crédito (credit cards). Em alguns casos, a cara de pau ("wooden face", chutzpah) é tão grande que até mesmo um pirulito (even a lollypop) acaba indo no cartão. No final do mês, as faturas (the purchase rundown, credit card statement) chegam e ninguém gosta.
Brazilians love credit cards because they encompass a practice we have given the status of national treasure: comprar parcelado (buying on hire purchase or the installment plan), or comprar em prestações. That has basically the same meaning, and their usage is basically a matter of style.
When you go shopping and want to use your credit card, you have to make sure that seu nome está limpo (nome limpo means a good financial standing in the market, a good credit score, no debts and no due bills). Se o seu nome estiver sujo na praça (dirty name:bad credit score, debits; na praça means on the market), you'll be denied credit and will probably encounter difficulties to find a job.
Here's a paragraph featuring a set of common expressions used in this context.
No dia em que fui comprar um computador, descobri que o preço estava lá nas alturas. Por isso, não podia pagar à vista. Decidi passar no cartão de crédito. Como eu zero as faturas (informal: pagar completamente as faturas), tinha limite disponível. O vendedor me perguntou em quantas vezes eu gostaria de dividir. Como o preço era alto, quis parcelar em vinte e quatro vezes. Não deu: a loja não fazia esse plano. Que tal doze? Sugeri. Nada feito. Doze também não dava. A loja se dispunha a vender em seis prestações e olhe lá. Pagar em doze vezes significava pagar o dobro do preço em juros. No fim, acabei desistindo. A melhor ideia era juntar um dinheirinho e comprar à vista.
And some questions for you to practice comprehension:
O que esta pessoa queria adquirir? Havia algum problema para consegui-lo?
Como ela lida com o cartão de crédito? Ela deixa as dívidas acumularem?
Em quantas vezes ela gostaria de parcelar a compra? E em quantas vezes a loja estava disposta a fazer?
No final, o que aconteceu?
Answer the questions in the comment section. Let's see if you get them right.