Hello, friend!

Thank you for subscribing! If you haven't, now please confirm your email!

I'm Eli, and on behalf of the Team PwE, I thank you.
You're about to learn Portuguese in a very engaging way 🙂
Check your inbox. You'll receive an email shortly.
And just a quick caveat: I send emails daily. Mostly in easy-to-understand Portuguese so you can improve.If you're okay with that, you'll benefit a lot from the messages (most of my subscribers save the emails for later reference). If you're not, I do suggest you not confirm your email. Thank you.
Understand More of What You Hear and Read with the Continuing Education Program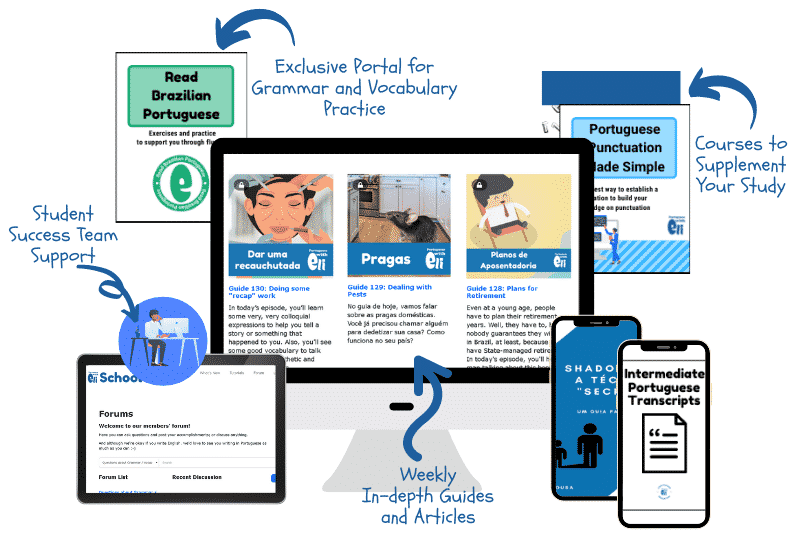 Everything you need to speak and understand Portuguese at the pre-intermediate level and beyond:
Practical guides with immediately usable vocabulary…
Monthly meetings to put to practice what you've learned…
Unlimited support with our student forum…
Extra bonuses and perks to help you speak with more confidence… And much more!