#1 provider of 1-on-1 Brazilian Portuguese lessons Eli Sousa helps student who then says,
"The gift of being able to communicate in the native language of my then-boyfriend, now husband, is one that I cannot ever repay!"
Dear reader,
Katie is one of the students who worked with me.
When we met, she was in distress: having learned Portuguese from Duolingo for some seven months and trying to make it happen on her own, she could say some sentences, but not as many as she wanted.
And at the time she wanted to deepen her relationship with her husband – who speaks perfect English – and his family by using their native language.
But trying to manage to do it without having the proper support stressed her. She made some progress, but she wasn't completely happy with her Portuguese.
You know, it's something you certainly can live with… but it's also something that feels… incomplete.
And unfortunately, her story was…
A common story that needn't repeat
Over my years as a learner, frustration had become routine.
Always stuttering, hemming and hawing… I thought that was normal.
Once, I could keep a conversation in German, but only about school life. I wanted to talk about other topics.
Another time, when attempting to speak Polish for the first time with a professor from school, my mind went blank.
I was so ashamed, all I did was smile sheepishly and leave.
You see, I knew what I wanted to say. I memorized the sentences and I knew all possible answers. My trustee Teach Yourself was by my side all the time.
And yet… I failed.
I can show you how you can enjoy your conversations more… while picking up a lot of vocabulary
Dear reader,
Portuguese is not hard to understand.
If you correct your focus and find the right methods – which I'll show you some in a moment and many more if you accept my invitation – you could quite easily:
Improve your conversation power…
Go beyond a few basic sentences 8 out of 10 longtime learners can use… *(The Guardian, Education, 2013/07/11)
And finally enjoy your conversation with friends and loved ones…
All that very close to effortlessly.

Hi, I'm Eli Sousa. I've been learning languages since the late 90s, and I started teaching them back in 2013. Perhaps more importantly, I was a blue-collar worker while learning most languages I know now. I had to figure out how to best learn them.
Now I specialize in conversation in foreign languages, specifically teaching English speakers how to use Brazilian Portuguese flawlessly.
I've been hired by 100+ students to teach them my native language. And the vast majority of them had trouble speaking Portuguese before they met me.
In fact, they try everything – apps that "gamify" the process, online video courses, cheap tutors – but…
When all they can do after all that is use a couple of phrases with difficulty, they are baffled.
All they know is…
They have to translate it all in their mind before speaking… very slowly
or they can't grasp the gist of the conversation even after years of study and traveling to and around Brazil
or perhaps they can talk about a very limited range of topics with the same old vocabulary and structures
or worse yet, they just can't.
And while they don't know what's holding them back, they know there must be a method or a secret that can help them.
And there is. Actually, there are methods and strategies that when used are highly effective.
With the right method, it doesn't matter what you study
I've met quite a few students in Katie's situation.
In fact, I was in that situation myself, like when I tried to speak Polish to my teacher.
Up to that day, I had been learning languages haphazardly. No method, no approach. Some were a success. Some frustrated me, made me so angry I felt like giving up.
Then I started analyzing. I could see some patterns. And I compiled a list of those strategies that worked best to find out why they work so well.
I call it the "almost zero effort" approach
You see, the one problem most learners have is an overreliance on grammar teaching. This requires a lot of effort from learners. And it is quite fruitless, most of the time. (The Guardian, Education, 2013/07/11)
Yet, because we don't usually know any other way, that's how we plow ahead.
Teachers focus on grammar.
Apps focus on grammar.
Schools focus on grammar.
That alone doesn't work. And there is a better method. Actually, a bunch of methods.
One of them comes all the way from Russia and has proven effective time and again. But the language teaching community disdains it because it requires a lot of work on the part of the teacher – hence, almost zero effort from the student.
Usually, language schools want profits. Investing in hiring trained teachers goes against their profit-oriented goals.
Again, this is quite an elegant method – based on the ZPD (Zone of Proximal Development) – and works thus: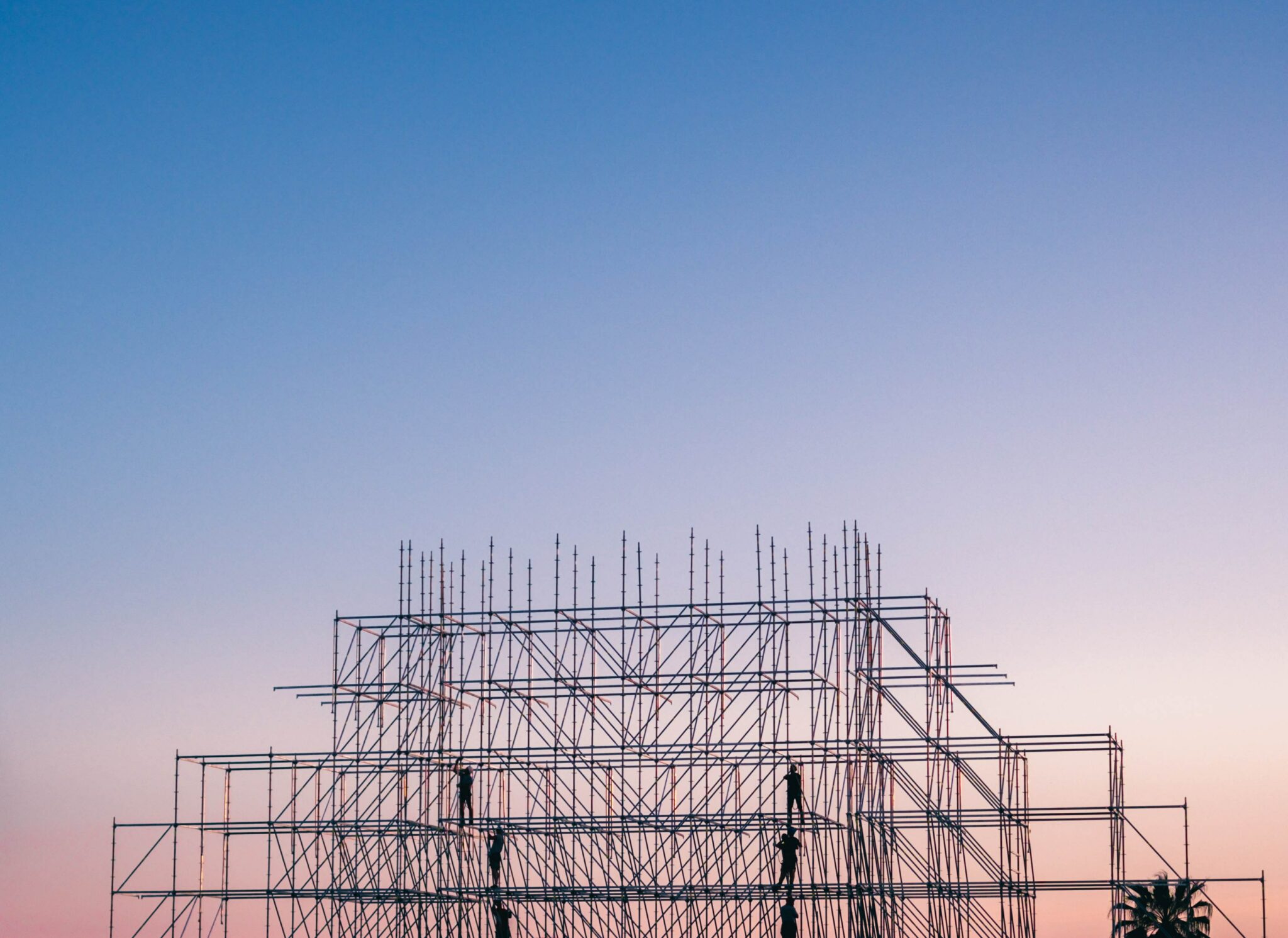 Imagine you are building a house. To reach the higher parts, you need a scaffold. A ladder would do, but since you're going to be doing a lot of work up there it is not as safe – and trustworthy – as a scaffold.
The teacher helps you build your house by constructing a scaffold, a structure you'll be using for as long as needed.
A discovery that will have you speaking with the right words… At the right time
One discovery, made in the 90s by a linguist called Michael Long, goes against and debunks what nowadays some people believe is the new language learning gospel: the idea that comprehensible input is everything and all.
Comprehensible input is the idea that you must listen to, read, see as much of Portuguese (or your target language) as you can.
This content has to be suitable for your level, but a bit harder. Something they express in the formula i +1.
Now, that's all beautiful in theory, but how do we translate i +1 into a practical, applicable principle?
That's where Michael Long's discovery comes in.
You may get a lot in, but only when you're put to test – that is, when you talk – can you see what remains in place and what needs improving.
For the learner, this method is as close to effortless as can be. And it should be. The hard work is the teacher's to do.
But methods are only 50% of it. We also have focus.
Have intelligent conversations in Brazilian Portuguese in under an hour
Ezequiel M. had learned Portuguese for six months before we met. He could already speak Portuguese, but it was very standard.
Now, standard Portuguese is great. After all, that's the best form of the language. But Brazilians don't speak standard Portuguese only.
You can see that Ezequiel didn't have "problems." But when he joined my Private Student Group back in October 2018, we started slowly to work on "Brazilianizing" his Portuguese.
In fact, one of the first expressions he learned was the very Brazilian phrase: falou e disse.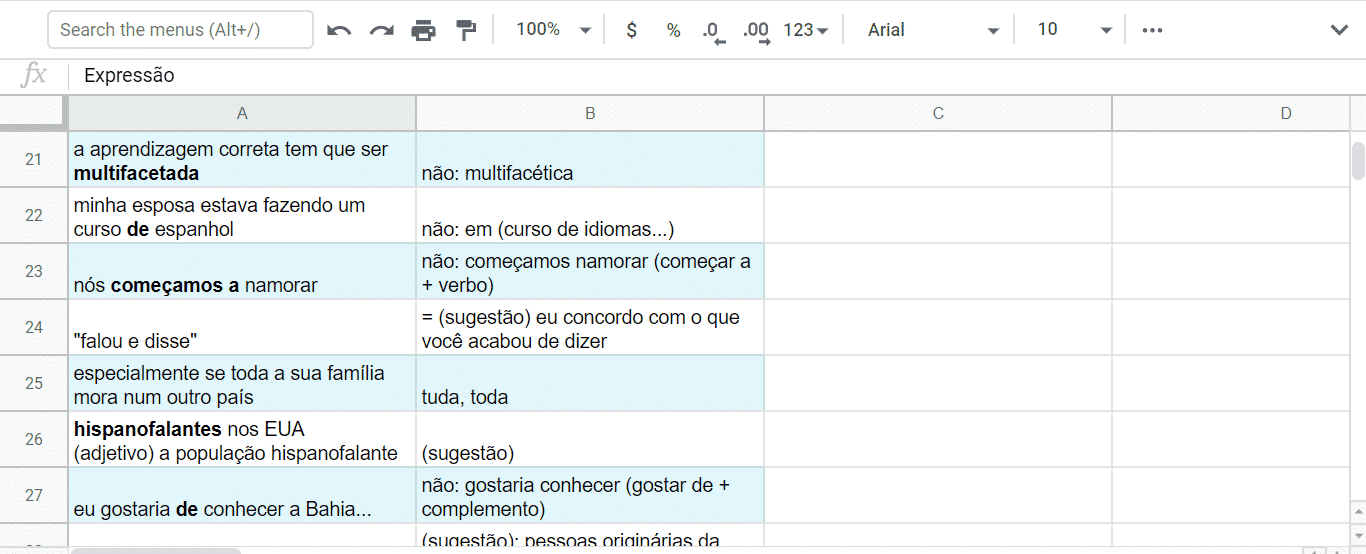 You too, can learn Brazilian Portuguese… and have fun doing so
Make no mistake: you too, can talk intelligently and fluently about matters to you – all in Portuguese.
Chances are, you already know some Portuguese. But you wish it were better… That there was a special method to make you speak by snapping your fingers and shazam!
Quite frankly, there is no magic method that works like a charm for everybody.
Even the same method may not be suitable for you after a couple of months.
That's why having a master teacher assist you is such a good choice. The methods I describe here aren't the only ones we use.
You can dive into the Brazilian culture and discover what makes Brazilian people tick (like the three pictures in the beginning, all of which can be described with the word "gato/gata").
You'll have an increased comprehension of why your friends talk the way they talk.
You'll finally speak Portuguese confidently like the other 100+ students who have worked with me.
Nothing left to chance
Learning languages is a science. It should be treated so.
As a science, it can be tested, tweaked, and improved to accelerate results.
I don't subscribe to the view that having fun is the most important thing when it comes to learning a language.
Don't get me wrong, it is good to have fun. But achievements are more important. They propel you to new levels.
Fun ends quickly. And achievements will make it fun for a long, long time.
Sometimes speaking really is simple for you
Speaking Portuguese can be made easier with the right methods and the right focus.
I can't guarantee you'll be fluent after only a couple of lessons.
But I can affirm that you'll be given all the tools and support you need to make it happen… Sooner rather than later.
When you become part of my private student group, you get:
Fully customized lessons that will attack your points in need of improvement (speak with more confidence from day one)
Convenient schedule to have your lessons (no need to steal family time to study)
A WhatsApp hotline for emergencies (now you can reach your teacher and don't need to wait)
An exclusive email lifeline for the time you take lessons (save precious lesson time by sending your grammar questions via email)
An exclusive PSG – private student group – newsletter (deepen your knowledge about Brazil and talk with confidence with your friends)
Access to occasional supplements to get you keep in touch with the language (avoid forgetting what you learned)
Access to exclusive resources and webinars
Conversational lessons that are carefully planned (make the most of your time and money), and more.
So, don't wait, join our Private Student Group today and start speaking Brazilian Portuguese in no time.
But there is so much more than this waiting for you
Let me give you another example.
It's a strategy few learners use correctly because they don't know the first thing about it.
And learners of Brazilian Portuguese have it worse.
It's a strategy that can give you all the vocabulary you'll ever need.
It's reading, but not simply reading.
Extensive reading is when you read for fun, in your time. Stories and articles should be easier than usual if this is to work.
In this way, you can pick up vocabulary you wouldn't pick up otherwise.
With increased vocabulary, you'll be able to talk at length about subjects that are outside your knowledge. It's a great way to show people your true you.
Now, there are methods and techniques to approach it.
You can't simply "start reading" and benefit from it 100%.
And, worse yet, it's almost impossible to find good reads like this in Brazilian Portuguese.
But once you become a member of our Private Student Group, you get unlimited access to our library of resources.
And since it's one of my "living resources," it gets updated monthly.
That means you'll never run out of topics to make conversation with your friends… sounding like your true self!
How much is all that worth to you?
It is very hard for me to put a dollar value on the support, system, and methods – not to mention the fun and achievement you'll have.
Based solely on the very statistics available in the US (Angie's List, 2016), I could charge $85 an hour easily and that would be fair.
After all, with my experience… Fully customized lessons that take place at a very convenient time for you… And the "hold your hands" support…
It would be a bargain.
But I believe education should be affordable. At that price point, I'd be making it hard for people to take advantage of this opportunity.
So, it won't cost you that much for a lesson. Not even half of it. I'll slash the investment you need to make down to $35 per lesson of what I call "the MasterClass".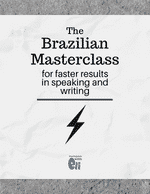 An ironclad 100% satisfaction guarantee
I stand behind my service. I totally guarantee your satisfaction with our lessons and support.
If, for any reason – or no reason at all – you are unhappy with your first lesson or any thereafter, just send me an e-mail or message.
I'll give you a full and prompt refund for the last lesson you've taken.
That way, you risk nothing.
But I urge you to book your lesson right now.
I have returning students who have been learning under my guidance since 2016. And usually, they take from 3 to 5 lessons a week. So my schedule fills up very quickly.
As soon as you book a lesson, you'll get a welcome email with all the necessary information for you to get started.
Then, on the date you have selected, we will hold our lesson online.
You'll be asked questions, you can ask your own questions, and you'll speak Portuguese – probably more than you have ever spoken in under one hour – and feel a sense of accomplishment.
If you don't like it… I'll give you a refund.
You lose nothing.
And you can keep any bonuses, premiums, and resources I've sent you as my way of saying thank you for having given me the opportunity.
So, what are you waiting for?
Sure, there are other entertainment options. You can use the $35 to order yourself a snack, or go to the movies…
But if you have read up to this point, my bet is that all that I said made sense to you. It has been motivational and exciting and interesting. You probably can visualize yourself speaking Portuguese more confidently without fear of making mistakes. You've kept reading because I've described the experience you've been looking for all along.
You could also go for cheap tutors because they are cheaper. There are a lot of them online. All I can say is, do they have a track record and guaranteed satisfaction plus results to show for their work? In the long run, the hundred-some feel-good lessons you'll have taken won't be worth much in terms of progress… achievement… and real, long-lasting fun.
I understand you may be a little nervous, but if not now, when?
So, don't wait – click on the button below. You'll be taken to another page to review all the benefits you're getting from booking your lesson and being part of my private student group. Then you'll be able to select a convenient day for you to get started.
Sincerely
Eli Sousa
PS: I will throw in an exclusive strategy and learning plan based on a speech sample you'll send me. In it, you'll have pointers to improve your Brazilian Portuguese even if you decide you'd rather not work with me.
Don't wait, book your lesson now.
"Acho que ele é um ótimo professor e sim ele não tivesse aprendido tanto o idioma."
Eu tenho mais de dois anos estudando o português com Eli. Acho que ele é um ótimo professor e sim ele não tivesse aprendido tanto o idioma. A gente vai continuar tendo aulas, para poder melhorar esses pequenos detalhes que todos precisamos para falar melhor. Obrigado Eli, sempre curto muito de nossas aulas. Até nossa próxima aula. Tchau
"The gift of being able to communicate in the native language of my then-boyfriend, now husband, is one that I cannot ever repay!"
Eli has been my Portuguese teacher for 5 years. I am not a stranger to language learning as I have previously studied 3 other languages, earning a Bachelors Degree in French in 1997. Eli is, by far, the most engaging, language teacher I have ever had. I progressed more rapidly in our one on one video lessons than I have ever progressed in language learning before. The gift of being able to communicate in the native language of my then-boyfriend, now husband, is one that I cannot ever repay! My relationships with my Brazilian family are deeper than they ever could have been had I never worked with Eli. I continue to use his videos and podcasts to improve my skills and will engage in more private lessons with him to prepare for the CELPE-BRAS one day. Muito obrigada, meu professor pelo tudo. Você é top!
"As suas lições são divertidas e desafiadoras ao mesmo tempo!"
Eli e muito dedicado aos seus alunos e oferece um programa adaptado individualmente a nível de cada pessoa. Ele tem muitos recursos diferentes para aprender o português. As suas lições são divertidas e desafiadoras ao mesmo tempo!
Jeanie Bell
... Retired RN
"Ele e um bom professor. Ele tem muitas atividades para melhorar seu vocabulário , gramática, conversa"
Acabei de ler o podcast sobre os ET`s. Eli sempre me manda muitas coisas para ler e estudar. Coisas que me divirto de ler. Gosto de ler os livros e aprender muito mais sobre a historia do Brasil e a cultura brasileira.. Ele e um bom professor. Ele tem muitas atividades para melhorar seu vocabulário , gramática, conversa
"Em dois anos não só aprendi português com o Eli, mas ganhei um amigo também."
Quando me mudei para o Brasil precisava muito aprender português rápido para poder viver aqui. Em dois anos não só aprendi português com o Eli, mas ganhei um amigo também.
Matthew Cooley
... professor de inglês
Ele não só da aulas mas tem uma experiencia bem compreensiva com costumização para sua necessidade única.
Eli é um professor ótimo! Ele não só da aulas mas tem uma experiencia bem compreensiva com costumização para sua necessidade única. Obrigado Eli!
John C
... Dono do negòcio
"Eli not only enriched my Portuguese, but I am forever in debt to him for motivating me to study Chinese."
Eliaquim is one of the most magnificant professionals and individuals I have met in my life. He is an outstanding wordsmith and exceptionally skilled polyglot. He is very focused in his teaching methodology. He is a superb listener during language sessions. He presents questions, listens and responds with more questions and deeper drill-down into vocabulary, and the deep and diverse expanse of meaning that derives from what seemed like a simple conversation. Eli not only enriched my Portuguese, but I am forever in debt to him for motivating me to study Chinese. Could I possibly recommend him more highly?
Gerry Weitz
... Retired business owner, internet systems manager and social work
"Sempre vem preparado com tópicos interessantes, um sentido de humor bem ativo, e muita paciência."
O Eli é um professor maravilhoso. Sempre vem preparado com tópicos interessantes, um sentido de humor bem ativo, e muita paciência. Muito, muito obrigada, Eli, por fazer a aprendizagem do português tão divertida. 🙂
Quando eu comecei a ter aulas com você eu fiquei nervosa, mas depois da primeira aula, eu adorei.
Oi Eli, quando eu comecei a ter aulas com você eu fiquei nervosa, mas depois da primeira aula, eu adorei. A primeira impressão que eu tive foi que você e muito profissional e que sabe mexer com o computador, o que é muito importante quando a aula é online. Sua maneira de ensinar é muito prática e simples e muito relaxada e faz que o aluno pratique português. Eu gosto que você faz anotações do que se falou na aula, para a gente verificar depois. Quando eu cometo erros, você me corrige sem me fazer sentir mal. (Eu agradeço muito) Você diz: "nós dizemos de..." e escreve a palavra correta; quando eu falo alguma coisa correta, você faz uma careta de "muito bem" e isso me faz sentir con vontade de seguir tentando. Você é uma pessoa muito legal e amável, e eu acho que você é um excelente Professor.
"Agora posso falar português também a nível profissional. Recebi muitos elogios tanto de portugueses como do brasileiros."
Comecei minhas aulas com Eli há menos de 1 ano, agora posso falar português também a nível profissional. Recebi muitos elogios tanto de portugueses como do brasileiros. Eli é um super conhecedor e sempre tenta manter a aula interessante. Ele é um dos melhores professores que já tive (e eu falo 7 idiomas, então tentei muitos)
Simone De Vita
... Engenheiro
Portuguese With Eli
4043 Rua Silveira Martins
Salvador, BA 41180-005
www.portuguesewitheli.com