After much work, Eli Sousa, your Brazilian go-to teacher and Brazilian Portuguese expert, brings an entertaining and captivating volume with stories guaranteed to boost your vocabulary and help you enjoy Portuguese in a wholly new way.
If you're willing to spend an afternoon or two reading:
The Teacher in a Book: The Brazilian Way
You'll boost your vocabulary—guaranteed—while absorbing crucial elements of the Brazilian society that gringos often miss.
And start your way to avoid awkward silences in any conversation you have from now on.
If you want to pick up Portuguese vocabulary while understanding Brazil on a whole new level – and have fun doing so – read on to find out how.
You'll be able to speak intelligently with friends about the Brazilian way of doing things… And they will admire your language prowess to boot.
Dear Portuguese learner,
Most graded readers out there suffer from "teacheritis" – an uncontrollable urge to teach something. Even at the expense of fun.
You end up with lackluster stories with bland prose in your hands (mostly translated from English). And you read them out of obligation.
And you know what? When you have to, you don't want to.
Simple as that.
Express More Ideas—and Impress Friends—with Two Vocabulary-Boosting Stories
You are an adult and deserve respect. If you're learning Portuguese, you want to learn Portuguese. You want to sound like a new you in a new language, not a translated version of yourself.
Don't Fall For Cheap'n'Easy
Did you know most – if not all – graded readers published online come from an "assembly-line"? A writer churns out a story in English and it gets translated into twenty-five languages. Because they want to turn a profit, the publishers pay peanuts for the translations (and the book as well). Result: bad writing in twenty-five languages.
I don't know about you, but I find this AWFUL.
Why?
Because you learn from a bad book – not only will you not get anything off of it. You'll mess up the Portuguese you already know!
I'm bringing you two of the most engaging – and revealing – stories of the Brazilian literature.
A love story that involves insecurity and reliance on fortune-telling… A you ng couple whose spiritual connection seems unbreakable… And the mystery of a letter that harbors indescribable danger.
And a more everyday account of how to achieve success – even as you balance yourself on the tight rope (and hopefully don't fall off it!).
You'll have the knowledge to strike up conversations with any educated Brazilian you meet… And find new ways to understand yourself…
All the while picking up a boatload of vocabulary to express your thoughts clearly.
A Scientifically Put-Together Book to Make the Most Of Your Time
You also want the reading to be enjoyable and manageable.
You want to feel electrified and pumped up by the story.
You deserve to be respected by a process that will work for you.
My team and I found a way to do it without losing the story per se. We did it so you can read the stories at a good pace.
Not only that. You also be able to:
read faster (and feel the motivation pouring in);

rely on our relevant notes (and sidestep the frustration of stopping at every three words);

understand cultural aspects of the Brazilian society (avoid faux pas and have intelligent conversations… In Portuguese);
And the best part is that these stories make for great re-readings and discussions.
A Book with A Support System
The Teacher in a Book wouldn't do justice to its name without a support net for you.
You'll receive:
questions for discussions (so you can nail it and start using your new vocabulary right away);

a printable e-book conveniently delivered to your email inbox (print it to write on it—retain more information);

exclusive email support (never let that nagging question go unanswered);

no "exercises" (have fun and overcome challenges without any unnecessary headache);
And you can rest assured it is going to be fun.
A Book to Take Home and Have Fun with…  For Months to Come
The Teacher in a Book brings you two vocabulary-boosting stories that will stay the distance and do much of the heavy lifting with—and for—you.
The casual learner will get something out of it.
The serious learner will get a lot out of it.
And everybody always wins.
Sure, there are other Portuguese graded readers out there. Not many are good. And many are by hacks.
The Teacher in A Book goes beyond those—it'll give you in a conveniently short book a potent masterclass experience.
How much is that worth to you?
Education is power—and power costs money.
This is going to be an invaluable resource for you for a long time, no matter the price tag.
A regular one-hour lesson by a private tutor may cost anywhere between 20 (my own hourly rate) to 85 dollars an hour (Angie's list, 2016). And the contents of the Teacher in A Book can't be taught in less than four hours.
But the book doesn't need to cost you that much (though it is worth that much).
Through this exclusive offer, you'll get the teacher in a box volume 1 for $12.95. That's 50% off its regular price.
And let me restate all you're getting:
questions for discussions (so you can nail it and start using your new vocabulary right away);

a printable e-book conveniently delivered to your email inbox (you can print it to write on it – retain more information and make the most out of your investment);

exclusive email support (never let that nagging question go unanswered);

no "exercises" (have fun and overcome challenges without any unnecessary headache);
But wait – if you purchase today through this offer, you also get a bonus a story.
A story to complement and round up your knowledge of the Brazilian way. And you find out what happens when a lie goes too far.
An Ironclad 100% Satisfaction Guarantee
I totally guarantee your satisfaction with my Teacher in A Book volume 1.
If you're unhappy for any reason… Or for no reason at all… Just let me know in thirty days.
I'll give you a full and prompt refund. And you can keep the book as my way of saying thank you for having given it a try.
That way, you risk nothing.
But I urge you to hurry.
Because it's very costly for me to keep some of the bonuses that I'm giving you – and I am about to reveal one more – I have to limit the number of books I can sell at such a competitive price.
I understand there are other options out there. And even cheaper options.
But if you have read up to this point, my bet is that you find everything exciting and interesting. It makes sense to you.
You probably can visualize yourself immersed in the stories that will take you to a time in Brazil that is not much different from now… And you'll have fun with a new understanding of what makes Brazilians tick.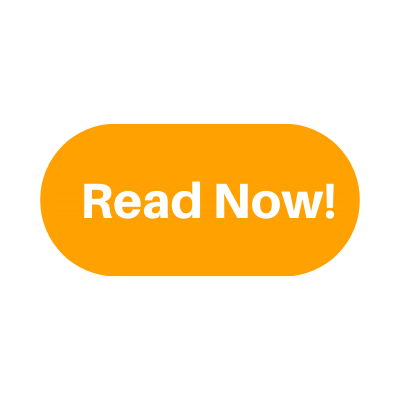 I understand you may be a bit nervous, but if not now, when?
So, don't wait – click on the button below. You'll be taken to another page to review all the benefits you're getting with your teacher in a box volume 1. You then can order your copy and start a new path to more advanced Portuguese.
Sincerely,
Eli Sousa
PS: and since you're ordering this book today, I'll throw in an extra bonus – complimentary feedback on an essay you'll write and send us. We usually charge twenty dollars for that kind of feedback, but you get it free. Instructions are inside the book once you get it.