Improve Your Portuguese Through Carefully Planned Conversations for Intermediate Level Students Who Want to Have Fun Speaking
Dear learner of Portuguese,
If you're learning Portuguese and would love to have conversation practice that goes beyond your everyday how-are-you experiences, all the while meeting new people and discussing engaging topics, I'll show you how.
I know it. I've been there.
We want to speak. You know, it's a common experience, but it feels so personal. We want to communicate, not only speak, and we want to talk about things that matter to us.
But all too often we don't have the time – or the energy – it takes for us to practice.
Life gets in the way. We have things to take care of – work, family, personal projects… it's hard to have Portuguese lessons fit into one's schedule.
Who Can Help, and How?
Hi. I'm Eli. I'm the person behind all you see here, and in the Portuguese with Eli School.
I have been working online since 2016, but my teaching experience goes back to 2012-2013, when I started teaching at language centers.
I taught conversation lessons at two colleges – one state-level college, one federal-level college – where I also had stints as a teacher of composition and Aplicador do TOEFL.
But I have been working as a translator with certification by the traditional translation school Daniel Brilhante de Brito, the pioneer in translation education in Brazil.
All these qualifications are nice to have – they certainly don't do any harm – but the most important things to me are the results my students have achieved.
Like Katie M., who…
Eli has been my Portuguese teacher for 5 years. I am not a stranger to language learning as I have previously studied 3 other languages, earning a Bachelors Degree in French in 1997. Eli is, by far, the most engaging, language teacher I have ever had. I progressed more rapidly in our one on one video lessons than I have ever progressed in language learning before. The gift of being able to communicate in the native language of my then-boyfriend, now husband, is one that I cannot ever repay! My relationships with my Brazilian family are deeper than they ever could have been had I never worked with Eli. I continue to use his videos and podcasts to improve my skills and will engage in more private lessons with him to prepare for the CELPE-BRAS one day. Muito obrigada, meu professor pelo tudo. Você é top!
And James D.-F.:
Eliaquim's classes are well-planned, fun, and highly interactive. He always has a variety of vantage points in mind from which one can look at Portuguese always with the goal of having the student use the language more easily and naturally. To date he is the most consistently engaging, pedagogically skilled, and creative language teacher than I've had. These "high marks" are not platitudes, rather, they are compliments well-earned.
Or Ezequiel M., who says:
I can't believe it's been a year since I've met Eliaquim, an incredible professor and human being. I am as excited now as I was on my very first Portuguese lesson with Eli. My written and conversational skills have improved to levels unimaginable to me thanks to you. I am very grateful to be able to be a student of yours. Thank you Eli!
"Let's Talk"
You may not know I'm a Japanese drama aficionado. I've learned Japanese since 2016, and ever since I started it, I've watched many TV series. But one stands out in particular.
It's called Midnight Diner.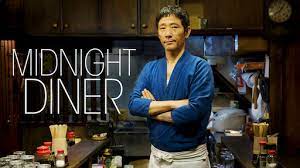 It's about a particular restaurant that opens at midnight. And people who go there are what we call in Portuguese "fregueses" — people who frequently go to a shop and bless it with their patronage.
The thing that stood out to me is that they would get together and talk.
Just that. Get together and talk.
Of course, there was some drama going on but that was beside the point. To me, the most important point is that they got together and talked about their lives. And it all sounded so natural!
In every episode, we'd get more and more acquainted with each other.
Speaking of which, that's what happens with soap operas and languages.
In the first episode – when we start out learning a language – we don't know who is who. Then, after each episode – after each conversation – we know who the most important character is, just like we know the most common words.
And this is what inspired me to start this Conversation Club After Hours – just to get together and talk after the "normal" working day is finished.
But it won't work like that, of course. Just talking off the cuff seems to be an interesting idea… when you know how to speak the language.
When you're learning it as a foreign language, it might be hard.
Colloquial Conversation Lessons are Much More than That
Many dumb companies make us believe that a conversation lesson is just two adults looking at each other and talking carelessly about whatever comes to mind.
Nothing could be farther from the truth.
People tend to think that a conversation lesson doesn't need to follow a plan. "It's just a conversation." And that you should try and mimic as much as you can the daily interactions you would have if you were in Brazil.
They do have a point there.
But it's not only that.
First, there are two basic theories that inform the conversation practice in our school.
One is Michael Long's theory of output.
According to this theory, you need to speak to find out where you can improve.
Imagine it's like going on a trip. You may prepare as well as you want, but when you're actually there you'll find out that you need something else.
(Toothbrush, anyone?)
The same goes for speaking.
If you're not speaking on a regular basis, it's quite easy to ignore what you don't know. And if you ignore what you don't know, you won't be able to improve.
And I don't know why but it's often overlooked by companies. And even by some teachers.
They think a conversation lesson is just that – a conversation.
Another thing some language enthusiasts often talk about is Stephen Krashen's comprehensible input theory.
According to this theory, when you're learning a foreign language, you should be exposed to a language that is your level + 1.
The problem is — how do you determine the + 1 part? How hard should conversations be?
See? And I'm not even diving deep into the problem.
There's a lot involved in a "simple" conversation lesson. It's possible to have it in a more relaxed way – that's true. But it's quite hard to find effective conversations – and that's why we get so frustrated!
And it's hard to find proper conversation lessons online.
But we're set to solve this for you.
How?
With the Portuguese Conversation Club After Hours!
A Simple and Effective Way to Practice
Every week you're entitled to two conversation lessons – there is a special schedule you'll see in a moment.
Each conversation lesson lasts about one hour and 15 minutes, sometimes a little bit less, sometimes a little bit more. It depends on how many students we have.
What does a typical conversation lesson look like?
I'm always going to start by greeting everyone and giving a five-minute window for those who may be a little bit late.
It's not a problem if you need to join us after 10 minutes or even 15 minutes… But the five-minute window is there to help you get ready.
Then, I am going to share my screen with you.
If you've had lessons with me before you probably remember why I do this.
I like to have PowerPoint presentations and other visuals to help you get talking.
When I share my screen with you, I am going to present the topic and start asking questions.
Then, throughout the lesson, we are going to go over a series of questions, quotations, documents, pictures… Carefully planned to support the main topic and elicit expressions that you can use immediately.
You are encouraged to ask questions anytime. But sometimes your question can't be answered during the session.
If it's very complex, I am going to write it down and get back to you through the forum where everyone can benefit from that answer.
And the last 5 to 10 minutes are devoted to question-and-answer and a wrap-up.
Eli e muito dedicado aos seus alunos e oferece um programa adaptado individualmente a nível de cada pessoa. Ele tem muitos recursos diferentes para aprender o português. As suas lições são divertidas e desafiadoras ao mesmo tempo!
— Jeanie B., Salt Lake City, UT
Never Miss an Appointment or Get in a Hurry to Join a Lesson
Have conversations when it's convenient.
We have a set schedule of lessons. For now, there's one hour available every day but on Sunday.
Some days it's in the evening. Some days it's in the middle of the afternoon. So you have more opportunities to be consistent – if this week things are busy, you can change your schedule next week.
And if you want to and know that you can attend the lessons at a specific time each week, you can book the lessons up to one week in advance. And that's what I suggest you do: book all your lessons in advance — two per week.
MON
TUE
WED
THU
FRI
SAT

20h00
15h00
19h00
16h00
15h00
20h00
16h00
19h00
18h00
Weekly Schedule – the Times are in UTC-03 (Brasília Time)
As the Club Grows, we are going to add new regular teachers and more hours.
A Place for You to Force Yourself to Speak Portuguese Only
Each lesson is focused on conversation — in Portuguese.
Sometimes you might feel tempted to default to your native language. But not in our conversation lessons.
They're for speaking. Although they're "After Hours" – meant to be relaxed and informal – they do have structure. I am a professional teacher.
As such, I am very controlling. I am the moderator of every conversation.
I decide who speaks and who doesn't speak at a given time. I'm fair, and I am going to distribute time equally so that everyone gets to speak during the lesson.
I usually don't use breakout rooms where students speak among themselves without help. If I do, there will be another native Portuguese speaker in our conversation so you can always count on a professional so you can better express yourself.
Since they come from our Intermediate Portuguese podcast, the topics covered in the conversations lend themselves to very instigating and compelling debates. Sometimes they might be a little bit controversial, but it should be easy since we are all adults.
And because the topics are going to be close to your experience, you'll probably have some vocabulary to talk about it and you'll also be able to expand the vocabulary you already know.
Improve your Real-Life Listening Skills
We have many students from different parts of the world, and sometimes with different or varying levels of proficiency (though close). You can get used to different accents, and due to the variety of backgrounds of the students you'll pick up vocabulary you wouldn't normally use.
Also, other teachers will join us from time to time. It means you'll get exposed to a variety of accents in real-time as you speak and interact.
And students must be at the intermediate level to join – or close to it. I'll talk in a minute about the sign-up process.
Not Everyone who Wants In Will "In"
The program is capped at 20 students as of now. We cannot have any more than that.
Usually, you'll see some lessons with lots of students and some lessons with fewer students depending on the day. And on some days, you might attend the conversation lesson all by yourself (more speaking time!).
Before you book your lesson, you'll be able to see how many students are going to participate or join that session so you can plan accordingly.
Don't Be at a Loss for Topics to Talk About
Every Sunday, you'll be sent the schedule plus additional materials so that you can actually use them to read and study before the conversation.
And because you know exactly what topic it's going to be before the week begins, you can actually get ready before the lesson and really enjoy your conversation.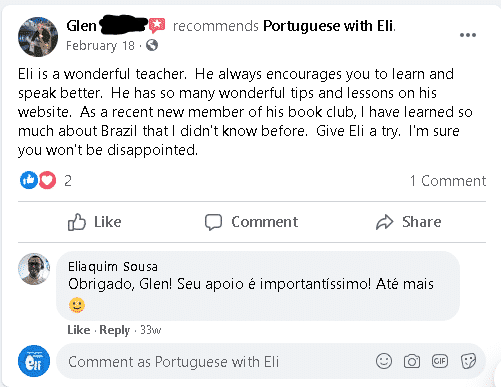 Know Where You're Going
In our group, there will be feedback on your progress, too. It's not going to be like one-on-one feedback, but, as time permits, I am going to do my best to give you personal feedback.
In this way, you'll be able to know what to focus on at a given time and know what needs improving more urgently.
And if you pay attention to my corrections during the sessions, you are going to learn a lot from other people's "mistakes".
And it's so because I offer corrections and suggestions during the lesson for everyone joining. Just by paying attention, you are going to benefit a lot from it.
You see, the feedback won't be too detailed – that's against the purpose of having a group conversation — but as much as I can, I'm going to let you know what areas you need to practice.
If you want to have more detailed feedback, you might want to join our private lessons.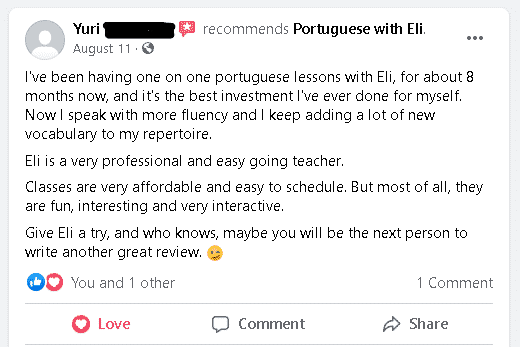 Retain More Information and Avoid Forgetting with Weekly Assignments
And every week we are going to have weekly assignments as well.
The weekly assignments are going to be posted in our forums.
You'll write and practice your writing skills in Portuguese in a fun, pressure-free way.
And we're going to give you tips and suggestions on how you can improve even more and retain the vocabulary you learn 😊
But We Do Have Some Rules
What should I do if I can't attend a lesson I already booked?
If you have any way to get to the computer and reschedule your lesson, you can do so up to two hours before the start of the conversation lesson.
If you cannot reschedule within this time, but you have a very good justification for not being able to make it to the lesson, just let me know and we can work something out.
But please, as much as you can try and reschedule because it's going to make it so easier for me. I usually plan the lessons according to the number of students.
And if on any given day I have four students coming to the lesson, I have to prepare more to control the time.
What should I do if I'm not at the appropriate level for the conversation club?
Don't worry.
If we have a working relationship, I already know your level. This means I am going to accept you or reject you based on what I know.
But let's say you are not one of my current students — you have never had any conversation lesson with me before.
In that case, you are entitled to a one-on-one conversation. After this conversation, I'll ensure you are at the level we need.
And in case you're not ready to join us, I will let you know and give you a full and proper refund on your sign-up fee.
Can I book more than two lessons every week?
No. At least, not for now.
First, we have a limit on the number of students who can join each lesson at a time. And you'd end up talking about the same topic, since we're going to have two topics of discussion every week — one on Monday, Tuesday, and Wednesday, and a different topic on Thursday, Friday, and Saturday.
How Much Is All This Worth to You?
It's not very easy to put a dollar value on the support, system, and methods — in addition to the fun and sense of achievement you'll have.
After all, with all the benefits and perks…
Access to the educational resources we have…
Access to the course library, currently a $118-value and counting…
Two conversation lessons every week… Eight a month on average… And that is $184 a month…
The support system we have, with two teachers to help and more to arrive in the future… That's hard to put a price tag on. (I would pay $100 an hour for a guy to be available to help me with my website originally, whether he worked one minute or sixty!) And all the other perks that we might add…
And with all my experience as a professional teacher… Carefully planned conversation lessons to help you get speaking as much as you can… And the "hold your hands" support…
We could charge $300 for your membership, and it would be fair.
But I am a teacher at heart and by trade. I do believe education should be affordable. And at that price point, I'd been making it hard for some very good people to take advantage of this opportunity.
So, your membership in this program won't cost you that much per month. Not even half of it.
I will slash the investment you need to make it down to $80 a month.
After your first month, if you decide to stay, you'll be locked in at the current rate of $80 per month. It means that the price you pay will never go up as long as you keep your subscription active.
But to make it ridiculously easy for you to join today and try the Conversation Club After Hours, you'll only pay 8$ for your first month. After your first month, normal rates apply. But hurry — this offer is up for grabs for a limited time. Use coupon WELCOMETARCILA to join!
And as we add more benefits to the club, we can't help but increase the price for new members.
But if you want to join us, you must make up your mind sooner rather than later. As soon as the group reaches its full capacity, it'll be closed, and only when someone goes out will someone else get in.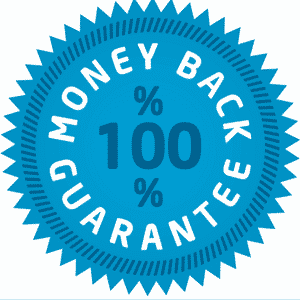 You're Backed by Our Ironclad Guarantee
And here's the thing:
Your participation in the club is fully guaranteed.
I don't want you to stay if you feel everything is way above your head… or if you feel it won't help. Or if you're not able to continue for other reasons – or no reason at all.
So, I invite you to sign up for a spot now and join the classes – your first four weeks in.
If you think it's all okay, you won't need to do anything. Just continue joining the lessons.
But if – for a single moment – you think that the Club won't help you achieve your results, or that you would prefer to learn in another way… just let me know within 30 days after signing up and I'll issue a full and prompt refund.
And I won't ask you any questions.
Also, there are no long-term commitments.
I know life may change. Our circumstances today may be different tomorrow.
That's why we don't impose long-term commitments.
We want you to stay because you can and want to stay.
If you need to leave the club any time after your 30-day "test-drive" period, you can cancel your subscription immediately by going to your member area.
You don't even need to tell me why. Just cancel it there and you won't be charged anymore.
And if you want to come back at some point in the future, you're free to do so – as long as you haven't been kicked out of our Club.
"Kicked Out?"
Yes, it's a harsh truth but I need to talk about it.
Our Conversation Club After Hours is a club where people come with a clear goal in mind – speak Portuguese, learn a lot, and have fun doing so.
Sometimes the topics may lend themselves to pretty interesting debates. But some people aren't ready for them.
If there's any topic that makes them uncomfortable, instead of just saying so and refraining from saying anything, they lash out at people.
Being rational and honest is the best policy. If it makes one uncomfortable, one should say so. Then, the group can see what's not cool and change it.
So, if you join us, you agree to be a good and responsible participant. No bad names, no profanity, no insulting.
The very moment someone does this, I kick them out, refund them their money, and tell them to look for help elsewhere.
But the Club Isn't for Everyone
The club is very welcoming, but it's not for everyone.
And it's not a problem. But I should let you know right now that this is not a place where you can get tailor-made lessons for yourself.
Even when there is only one student joining the classes, it's still a conversation class planned for a group.
If you need personal attention to have faster progress and get rid of repetitive mistakes you might make, a one-on-one lesson is in order.
And it's not a college course either.
We do have topics going on every week, but we don't have a set curriculum. It means that from time to time we may encounter the same topic — from a different angle.
If You're Not Happy Now about Your Speaking Skills… You Might Be in 30 days
Sure, there are other entertainment options. You can use the $80 to order yourself an electronic gadget or go to the movies and buy some food…
But if you have read up to this point, my bet is that everything I said made sense to you. It has been motivational and exciting, and interesting. You can probably visualize yourself speaking Portuguese more confidently without fear of making mistakes. You've kept reading because I've described the experience you've been looking for all along.
And sure, you can look for alternatives. Perhaps an online course where your only interaction with a teacher is through email. Or those online courses with about fifteen or more students per session in webinar form, where you get to interact live with the teacher — through messages…
There are cheaper alternatives. We can all find them. All I can say about them is, do they have a track record and guaranteed satisfaction plus results to show for their work? In the long run, the many resources you've purchased won't be worth much in terms of progress… achievement… and real, long-lasting fun.
I understand you may be a little nervous, but if not now, when?
So, don't wait – click on the button below. You'll be taken to another page where you'll insert your payment details and login details.
And after one month, you may discover that you can actually speak more easily… the words flow more naturally… and you feel more confident.
It is all possible.
You just need to give it a try.
Click the order button below, and let's get started.
And if you have any questions, just let me know.
I'll do all I can to help.
To your success,
Eli
Online Portuguese Teacher
Portuguese with Eli
P.S.: Because I believe the club should be the best resource for you to improve your spoken Portuguese, I'm going to make it easy for you.
I'm going to include a sister membership when you sign up.
How's that?
The moment you sign up for the Conversation Club After Hours, you are automatically enrolled — for free — in our flagship Continuing Education Program. And it's available for the time you are a member of the Conversation Club. That's a 20$-value per month!
P.P.S.: I said it before, but I'm going to say it again — we'll be constantly adding more benefits to the club. These are workshops and courses and extra perks to make it more educational and entertaining. So, the pricing never goes down, only up. And if you sign up for the club today and decide to stay, you'll be locked into that price. In case we are forced to raise our prices, yours will never go up.
So, if you're still on the fence about it, I suggest you make up your mind quickly. Tomorrow the price might be higher.
Portuguese With Eli
4043 Rua Silveira Martins
Salvador, BA 41000-000
www.portuguesewitheli.com