The Most Popular Brazilian Magazines for the Intelligent Portuguese Learner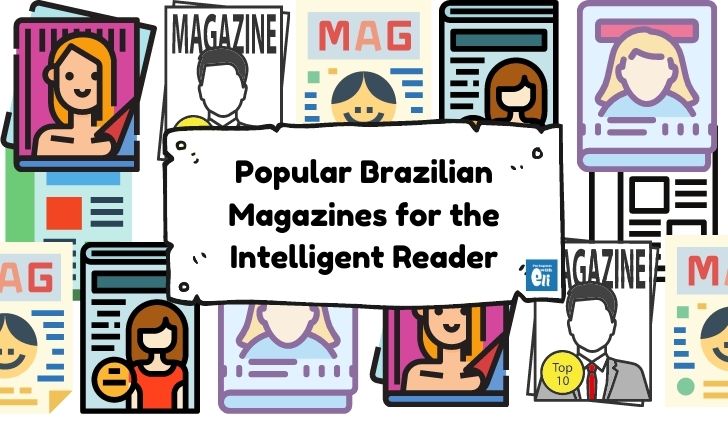 You can read them online, you can read them offline. The best thing about these popular Brazilian magazines is that they are convenient and use everyday language.
Okay, okay. I'll give you this one: some of them are not that easy. Students at the intermediate level and above might — and, in my opinion, should — lean toward those magazines.
There are many good reasons, but I'll give you only two:
(1) If you're trying to get an excellent result in CELPE-Bras, you can take it from me that they will not simplify the language.
(Actually, I find some of their selections too hard to use even for Brazilians.)
(2) And because you'll hardly ever find adapted material suitable for your level — apart from our specially adapted books —, getting used to reading authentic Portuguese found in those magazines is essential.
The following five magazines were selected according to the following criteria:
They should be readable online, without too many paywalls.
They must have shown a respect for the Portuguese language.
Their subject matter satisfies the curious mind of voracious readers.
Again, bear in mind that these are directed to the intermediate level and above. But it doesn't mean that you should steer clear of them.
If you find yourself in lower levels — or just struggling to read a whole paragraph — they are a very good exercise in intensive reading.
Pick a paragraph, write it carefully onto a sheet of paper, read it line by line, and make notes along the way.
One paragraph a day will carry you a long way.
Superinteressante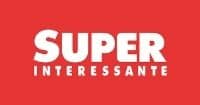 This one is actually my favorite.
It's been around in Brazil since 1987, but it existed much before that in its Spanish original, Muy Interessante.
The Brazilian version began with translations of the source material — something that was done before in other countries. But their plans changed. They found that the printing materials were different in shape. Because of that, they had to create their own pieces to fill up space they couldn't put translations in.
And now, the Brazilian version offers content to its cousins in other countries 😊
(and hey, I do have sources of that information!)
You may have grasped that from its name, but reminding people of its meaning has never killed anyone.
It means, "Super Interesting". And it is very interesting. You can read about why we create false memories… where life came from — in our planet and outside of it… why Brazilians are so superstitious…
The subjects are endless.
The only problem for me is, most of the interesting articles online is behind a paywall.
If you don't mind signing up, that's okay. And it's dirty cheap for all the content it offers.
And if you're not such a voracious reader, you're entitled to three pieces of content over the period of one month. Not much, but that's enough for a student.
(And don't tell anybody I told you that — it seems that if you open your browser incognito mode, the limit resets. I'm not sure.)
Aventuras na História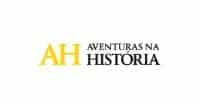 The previous Brazilian magazine (Superinteressante) has spawned a bunch of other monthly magazines.
That's how Aventuras na História came about.
Originally, it was published in 2003 as a special edition of Superinteressante.
But then in 2004, Aventuras na História won an important prize — Prêmio Esso — for an article it published about why a Brazilian president killed himself.
(It won another prize in 2007, this time for its magazine piece on the Seven Wonders of the World.)
From then on, it became a magazine on its own. And, as far as I know, it's the only completely free online magazine you can read as many articles as you wish.
In addition, their Portuguese ain't that bad 🙂
And the best thing is, it doesn't talk only about Brazilian history — it's history in general. So, choose a topic you like, read up on it in Portuguese, and take advantage of the connections you already have in your mind.
This helps.
Mundo Estranho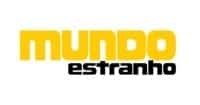 Literally, it means "Strange World," and it does talk about the strange world we live in.
As part of the Superinteressante family, Mundo Estranho keeps the same editorial quality of the other magazines in the group.
But the topics get weird really fast.
When preparing a lesson for my students about cockroaches (!), I had in Mundo Estranho my source for my primary research. Then I bought books about it, but that's a different story.
And a timely topic, if you have ever wondered what animals have run for elections in the world, they have the answer.
And they have the answer for many engrossing questions.
Carta Capital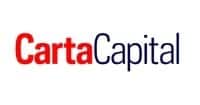 The three magazines I referred to above belong to the same editorial group. And the same editorial group has a huge share of the magazine market in Brazil.
So, just like the demons in hell are supposed to be all the same entity and hold the same opinions, those magazines are somewhat biased in what they cover and how they do it.
Carta Capital came about to compete for that market share of magazines like Veja, Época, and Isto É. You can think of them as the Brazilian Newsweek.
But Carta Capital soon came to itself — it was too small to compete in a crowded market. It should adopt a different approach.
And adopt a different approach it did.
Carta Capital (CC) covers basically the same topics big magazines cover but CC is more critical of the information it analyzes. And because of their position in the market, they have to go a different way than their competitors.
And that's why they're interesting.
If you are into politics, that's one magazine you will certainly want to look into — in addition to others.
Incidentally, the same publishing house puts out one of the best magazines on education (market and politics) I know, Carta Educação.
Revista Fórum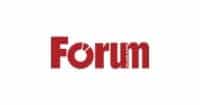 If independent journalism is your cup of tea (is this expression dated?), then Fórum is your magazine.
One of the few independent magazines still published nowadays — albeit online only — Fórum covers every important event that happens in Brazil especially.
Oh, and just one quick note: they were inspired by the World Social Forum. That's where they get their name from.
Conclusion
I admit: I'm completely biased in my choice of popular Brazilian magazines. The truth is, many publications beat our language up and make terrible use of it. But not the aforementioned magazines.
I told you in the headline that those were directed to the intelligent reader.
And the intelligent reader reads widely in all fields.
That could be a good argument to recommend 20+ magazines… But that wouldn't help. If anything, that'd just add more confusion and lack of focus that we — learners with families, life, and work — can't we really afford.
If you want a specific recommendation, leave it in the comments section below. Also, do you know any other popular Brazilian magazines you'd like to recommend to your colleagues?